Wolfie's Whisky Secures First Specialist Retail at The Whisky Shop
Published Date: 6th October 2023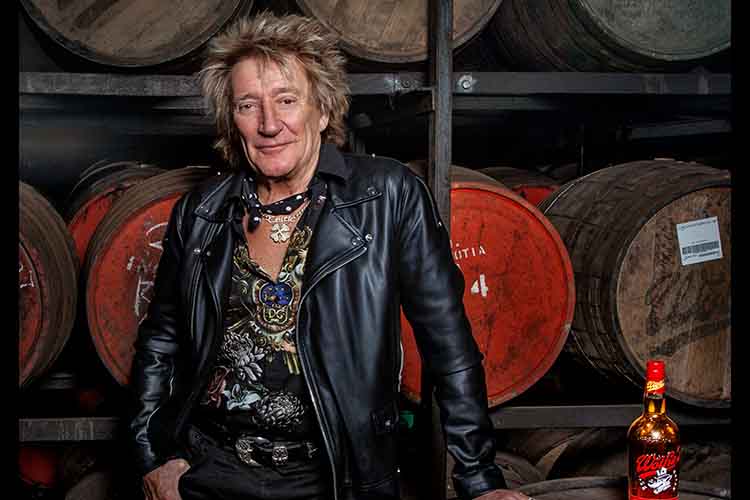 Wolfie's Whisky, the recently launched blended Scotch from Sir Rod Stewart, has announced its first specialist listing at The Whisky Shop, available now in store across its 22 locations and online for £35.
Launched earlier this year in the UK, Wolfie's has been designed to reflect Rod's rock 'n' roll heritage with subtle nods to Americana, and was inspired by the legendary musician's early hell raising days with the Faces.
Distilled on the banks of Loch Lomond by an expert team with decades of whisky-making know-how and an all-Scottish team behind the brand, Wolfie's truly has Scotland at its heart. And, with its unique blend of rock 'n' roll roots, Americana and Scottish heritage, the brand is bringing something new to the Scotch whisky market.
With notes of warming cinnamon, fresh vanilla and baked apple, Wolfie's has been carefully balanced to work just as well as the base for a mixed drink or a cocktail as it does neat or over ice.
Asked his favourite way to enjoy Wolfie's, Rod said: "I love a Wolfie's take on an Appletini – delicious! Wolfie's is a blend of ages – just like my music – and has been expertly crafted to create a wonderfully balanced whisky that's as delightful sipped and savoured as it is in a cocktail."
Duncan Frew, who co-founded Wolfie's with Rod, said: "A lot of hard work has gone in to making sure Wolfie's is as delightful for experienced whisky drinkers as it is for newcomers to the spirit, and the Whisky Shop does a brilliant job of catering to both of those drinkers, as well as everyone else in between."
John Beard, co-owner of The Whisky Shop said: "We are delighted to be working with Wolfie's and Rod Stewart to launch this new whisky across all of our UK stores and website. As the UK's largest specialist whisky retailer, we are the perfect partner for this UK retail launch and to mark this partnership we have a number of special Wolfie's prizes to be won via our website."
Referencing the opening track from Rod's 1991 album Vagabond Heart, the lyrics 'Rhythm of My Heart' are emblazoned on the base of the bottle. Rod's recording of the song was a nod to his own Scottish heritage having adapted the melody from the traditional folk song, Loch Lomond.
For more information, visit https://www.whiskyshop.com/wolfies-blended-scotch-whisky. Follow Wolfie's Whisky on social media for exclusive updates by searching @WolfiesWhisky on Instagram and @WolfiesOfficial on Facebook.
More Whisky News
Distillery of the Month: November 2023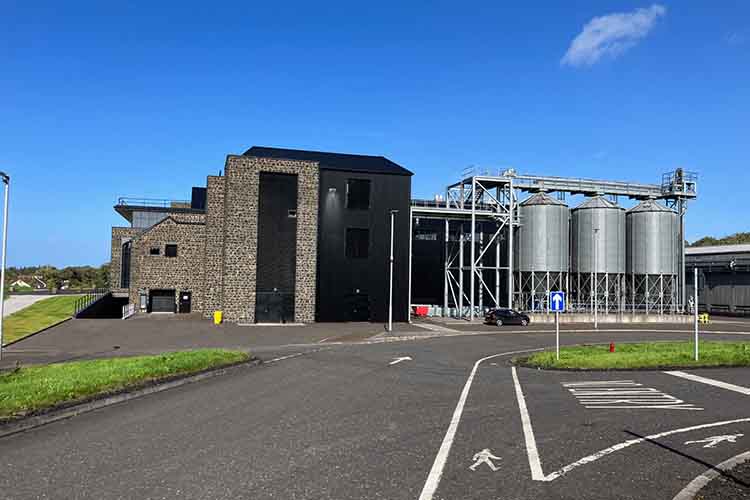 Planet Whiskies visited the new Bushmills Distillery in Northern Ireland on the 25th and 26th of September. Read our review of the experience of Bushmills and Northern Ireland at Planet Whiskies tour of Bushmills and Northern Ireland
You can also read the whole section about Bushmills Distillery at Bushmills Distillery Information on Planet Whiskies... So Bushmills is Planet Whiskies Distillery of the Month title for November 2023
Get Newsletter
Subscribe to our newsletter to get latest news, popular news and exclusive updates.