Penderyn Distillery Showcases Export Success During Visit By Exports Minister
Published Date: 7th November 2023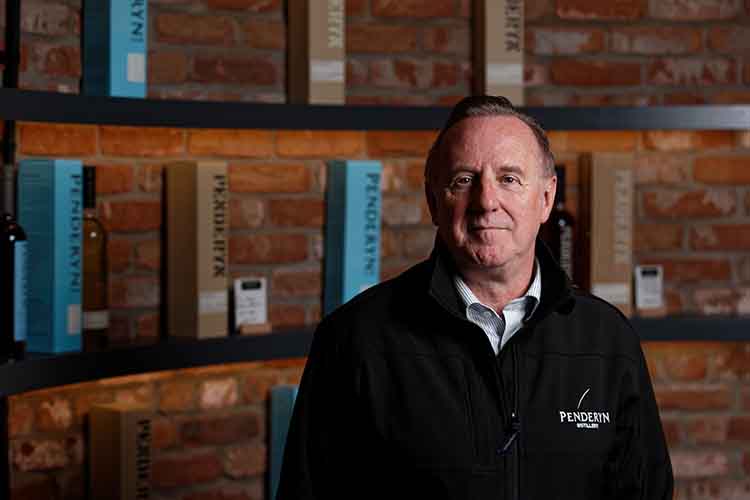 Penderyn Distillery, a shining star in the world of Welsh exports, took centre stage as Minister for Exports Lord Offord embarked on a journey to South Wales, specifically Cardiff, Swansea, and Bridgend, to engage with a group of businesses and gain insights into their exporting experiences. The visit aimed to discuss the ways in which the Department for Business and Trade (DBT) can bolster their international market expansion endeavours.
Among the distinguished businesses visited during this tour were Penderyn Swansea Copperworks Distillery, an exemplar of export triumph, and Kontroltek, a notable industrial electronic repair company, both sharing their success stories on the global stage.
Minister for Exports Lord Offord expressed his enthusiasm for the remarkable achievements of Welsh businesses, stating, "Wales exported almost £24 billion worth of goods and services in 2021. Welsh businesses are doing fantastic work selling their products to the world, and we want to see more businesses get onto the exporting ladder and take advantage of the opportunities available. It is always a pleasure to meet with businesses to find out what export challenges they face and how additional government support can help them take the next step in their journeys."
In addition to the Penderyn visit, the Minister participated in a roundtable discussion organised by the Federation of Small Businesses in Wales. He actively listened to firsthand accounts of exporting experiences and seized the opportunity to shed light on DBT's recent announcement of expanding its export support in Wales by introducing International Trade Advisors.
Three businesses at the roundtable held the distinguished title of Welsh Export Champions: Stephen Davies from Penderyn, Kamal Ali from My Salah Mat, and Tee Sandu from Samosa Co.
The Minister's next stop led him to the Penderyn Swansea Copperworks Distillery, which, this summer, marked a significant milestone by becoming Penderyn's third site in Wales. They already operate distillery and visitor centres in Penderyn and Llandudno.
Over the past five years, Penderyn Distillery has experienced exceptional growth, both within the UK and abroad. They have introduced new whisky lines for the UK market and witnessed Siddiqui Rum achieving substantial sales in the USA. Remarkably, 30% of their business sales come from exports, with key whisky export markets including the USA, Europe, China, and Japan.
Minister Lord Offord also paid a visit to Kontroltek, an industrial electrical repair company, where he gained firsthand insights into how they can benefit from additional government support. Established in 2011, Kontroltek has seen significant growth since its inception, with primary export markets in Germany, Poland, the USA, and Mexico.
In this whirlwind tour of South Wales, Minister Lord Offord highlighted the success of Penderyn Distillery and other businesses, showcasing their journeys in the world of exports while affirming the government's commitment to support and further empower these dynamic enterprises on the international stage.
More Whisky News
Distillery of the Month: November 2023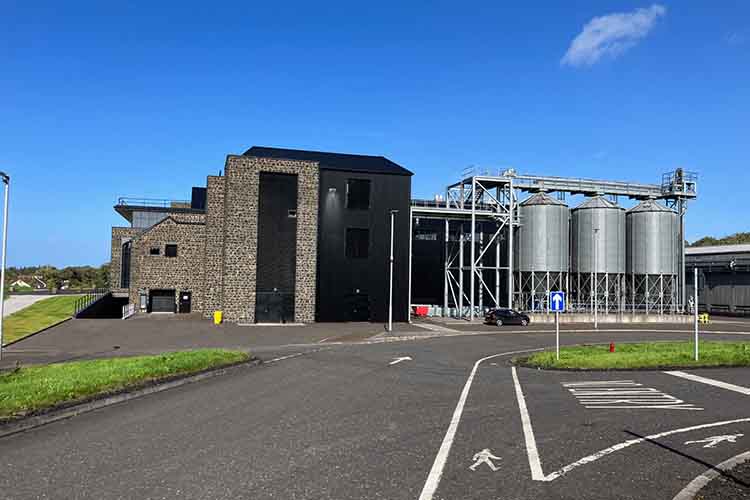 Planet Whiskies visited the new Bushmills Distillery in Northern Ireland on the 25th and 26th of September. Read our review of the experience of Bushmills and Northern Ireland at Planet Whiskies tour of Bushmills and Northern Ireland
You can also read the whole section about Bushmills Distillery at Bushmills Distillery Information on Planet Whiskies... So Bushmills is Planet Whiskies Distillery of the Month title for November 2023
Get Newsletter
Subscribe to our newsletter to get latest news, popular news and exclusive updates.