North British Distillery announces limited release of rare 60-year-old charity Single Grain Scotch Whisky
Published Date: 22nd August 2023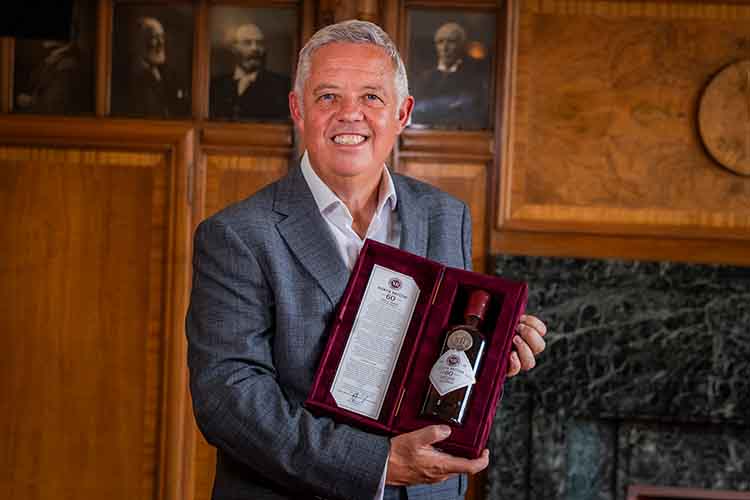 The North British Distillery (NBD) has released a uniquely packaged run of 60-year-old Single Grain Scotch Whisky, with all proceeds going to charity.
Distilled in 1960, the liquid for this rare expression comes from a single cask, which lay resting in the NBD warehouse in the outskirts of Edinburgh for 60 years. Bottled at natural cask strength of 50.6% ABV, the release is limited to just 60 individually numbered bottles.
Each has been hand filled into an elegant wax dipped decanter and packaged in a luxury moleskin coffret, which comes complete with a signed certificate of authenticity.
Available to purchase for £3,000 + VAT, the NBD aims to raise £60,000 for each of the three charities it is supporting in 2023 - Big Hearts, Scottish Autism and Four Square.
Managing director of NBD, Alan Kilpatrick, said: "North British is a modern company founded on traditional values. We've manufactured whisky for 138 years and recycle our by-products for animal feed and electricity. We value our roots and respect our environment, which is why it's important for us to give back to the community around us as we safeguard our future.
"We have a long history of supporting local charities, which is something we're really proud of. This 60-year-old gives us, and whisky lovers and collectors around the world, a chance to boost these fundraising efforts and make a real difference.
"Creating great whisky for three great causes, the 60-year-old is the perfect harmony of flavours, with rich spiced fruit, deep oak, and velvety caramel notes. With every sip, you can indulge in one of the finest grain whiskies, having secured an exclusive piece of North British Distillery history while supporting these important causes."
Established in 1885 on the outskirts of Edinburgh, The North British Distillery is one of Scotland's oldest and largest Scotch Grain Whisky producers. It serves leading brands across the world where its grain whisky forms a key component of many well-known blends, but rarely releases eponymous single grain whiskies straight to the consumer.
Having supported neighbouring charity Big Hearts, the official charity of Heart of Midlothian FC, for over five years, proceeds from the 60-year-old sale will raise vital funds to help bring community resources together to offer adults and children at risk of social isolation and poverty free opportunities to help them live a safe and fulfilling life.
New charity partners Scottish Autism and homeless charity Four Square will also benefit from the bottling, with an equal share of all proceeds.
The North British Distillery 60-year-old Single Grain Scotch Whisky is now available to purchase for £3,000 + VAT per 70cl bottle: nb60.squarespace.com/
More Whisky News
Distillery of the Month: November 2023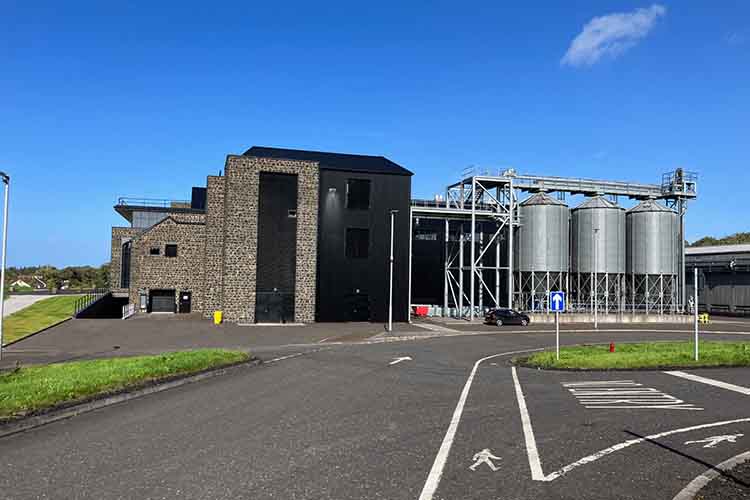 Planet Whiskies visited the new Bushmills Distillery in Northern Ireland on the 25th and 26th of September. Read our review of the experience of Bushmills and Northern Ireland at Planet Whiskies tour of Bushmills and Northern Ireland
You can also read the whole section about Bushmills Distillery at Bushmills Distillery Information on Planet Whiskies... So Bushmills is Planet Whiskies Distillery of the Month title for November 2023
Get Newsletter
Subscribe to our newsletter to get latest news, popular news and exclusive updates.