Kilchoman Machir Bay Named Whisky of the Year - 23rd April, 2013

23 April 2013, Islay: A new release by Islay's only farm distillery, Kilchoman, is already receiving rave reviews, having been named Whisky of the Year at the prestigious International Whisky Competition (IWC).
Kilchoman's Machir Bay was awarded the highest score of the entire competition, following a blind-tasting of over 50 whiskies by an expert panel.
Owner and founder of Kilchoman Distillery, Anthony Wills, was also recognised at the awards, winning the title of Master Distiller of the Year. As a new category this year, judges unanimously agreed Anthony and the Kilchoman team deserved the recognition not only for producing a superior Single Malt, but also to further highlight that Kilchoman has only been distilling whisky since 2005.
Sylvain Allard, managing director of the International Whisky Competition, said: "Machir Bay and Kilchoman Distillery are worthy winners in this year's IWC. To have such a young whisky receive the highest score is unprecedented.
"Compared with the bigger brands' younger releases, it's a significant accomplishment that Kilchoman has only been bottling Single Malt Whisky since 2008 on a mirco-distillery."
Anthony Wills, founder and owner of Kilchoman, said: "We're honoured to receive recognition at the IWC for both Machir Bay and the distillery overall.
"We launched the Machir Bay as our core range last year and have been thrilled by the response from experts and our customers. We practice a very strict wood policy regime at Kilchoman which is crucial in our ability to produce such a high-quality young Single Malt."
Machir Bay is a vatting of four and five year old ex-bourbon casks, with the four-year casks being finished in Oloroso sherry butts for four weeks prior to bottling. Bottled once a year, each release contains more mature casks allowing Kilchoman fans to follow the development of the unique malt as it matures. Machir Bay also won the prestigious IWSC 2012 Gold Medal – Best in Class.
Founded in 2005, Kilchoman is one of the smallest distilleries in Scotland and the first distillery to be built on Islay for 125 years. A working farm distillery, it is one of only a handful of distilleries still practicing floor malting. Kilchoman also grows its own barley, and completes all parts of the production process, from barley to bottling, on the island.
Launched in April, the new bottling, Machir Bay 2013 is bottled at 46% ABV and is now available from UK specialist drinks and whisky stores and Kilchoman's distribution partners worldwide, priced at RRP of £39.99/€47/$60.
UK stockists include The Whisky Exchange.
facebook.com/pages/Kilchoman-Distillery
<< Back to all the latest whisky news brought to you by Planet Whiskies
Distillery of the Month: November 2023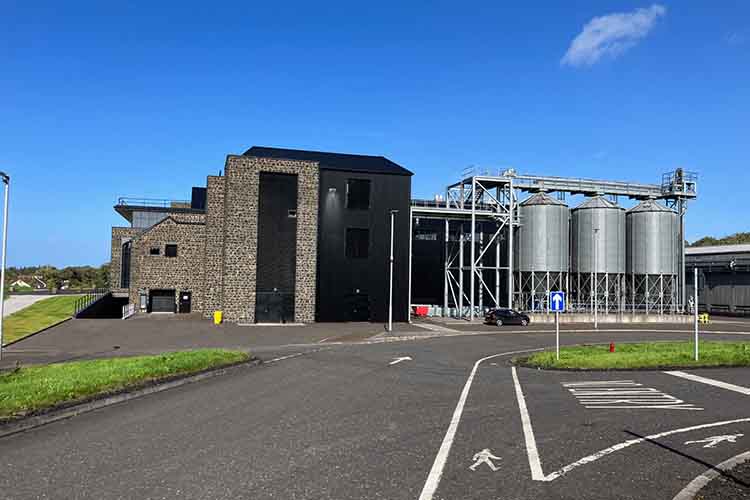 Planet Whiskies visited the new Bushmills Distillery in Northern Ireland on the 25th and 26th of September. Read our review of the experience of Bushmills and Northern Ireland at Planet Whiskies tour of Bushmills and Northern Ireland
You can also read the whole section about Bushmills Distillery at Bushmills Distillery Information on Planet Whiskies... So Bushmills is Planet Whiskies Distillery of the Month title for November 2023
Get Newsletter
Subscribe to our newsletter to get latest news, popular news and exclusive updates.