Jameson launches new city editions travel retail exclusive
Published Date: 14th August 2013
Jameson is appealing to the international jet setter with the release of a new special collection called City Editions, which will retail exclusively in Travel Retail outlets from this month for a limited period.
The labels have been designed to capture the urban culture and essence of eight great cities around the world, featuring Amsterdam, Bangkok, Dublin, London, Moscow, Paris, Singapore and Sydney. To further appeal to collectors and highlight the travel theme, each label is finished with postage stamp edges. Each label will be exclusive to the corresponding city's key international airport, with the Amsterdam edition being the first to hit the shelves in Schiphol airport from August 2013, retailing at €24.50*.
To support the launch of the City Editions range, Jameson has created an activation programme that aims to maximise visibility, consumer engagement and sales.
Upon purchase, consumers will be invited to enter a City Editions Facebook photo competition for a chance to win a retro-inspired travel trunk, which doubles up as a drinks cabinet, containing all eight limited editions, along with four bottles of Jameson Original.
To enter the competition, consumers will be asked to post a picture of their limited edition bottle or of the city they love on Facebook. Entries can also be submitted in the airport via a smartphone or custom iPads in promotional spaces.
The City Editions campaign will be further activated through experiential activities including a simulated bicycle ride in Amsterdam and a virtual city scape of Moscow.
Daniel Lundberg, Global Brand Director for Jameson, comments: "Jameson has become a worldwide success thanks to its consistent quality and smooth taste, but also for its innate Irish character which continues to inspire whiskey fans all around the world. With the Jameson City Editions, we wanted to celebrate the different cultures and personalities of some of the great cities around the world and we're delighted with the end results. We are hopeful that this special collection and the marketing activity we are activating to support the launch will capture the imagination of international jetsetters and provide them with a unique memento of their travels for them to enjoy with their friends or keep as collectors' items."
<< Back to all the latest new brought to you by Planet Whiskies
Distillery of the Month: November 2023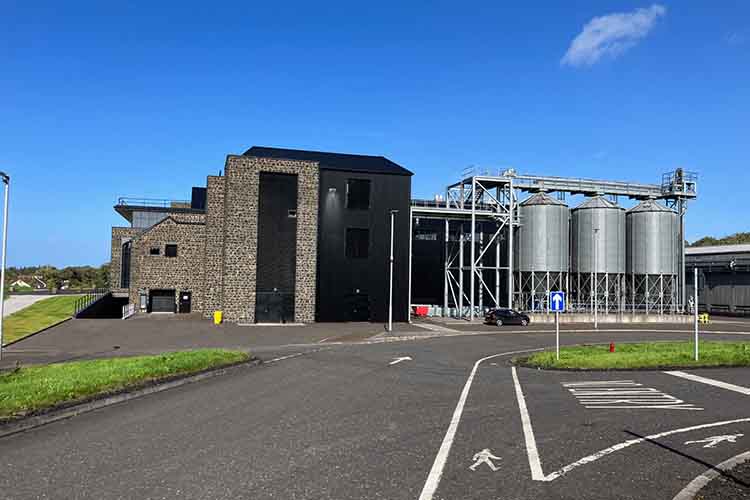 Planet Whiskies visited the new Bushmills Distillery in Northern Ireland on the 25th and 26th of September. Read our review of the experience of Bushmills and Northern Ireland at Planet Whiskies tour of Bushmills and Northern Ireland
You can also read the whole section about Bushmills Distillery at Bushmills Distillery Information on Planet Whiskies... So Bushmills is Planet Whiskies Distillery of the Month title for November 2023
Get Newsletter
Subscribe to our newsletter to get latest news, popular news and exclusive updates.