Jameson Hits Four Million Cases - 23rd November, 2012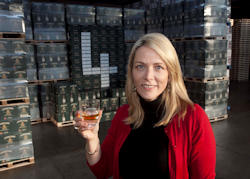 Jameson Irish Whiskey has reinforced its position as the world's No 1 Irish whiskey with the announcement today that it has reached the significant landmark of four million case sales globally. This figure includes the sale of more than one million cases in the United States alone and underlines 23 years of consecutive growth for the brand.
The announcement reflects recent sales figures which highlight the success of Jameson as an Irish export, where it is sold in over 120 markets. Sales volumes have increased by +15%, while value has increased by +18%*. Jameson's largest market, the US, is growing at +29% with 49 of the 50 states in double digit growth. Key markets such as Russia and South Africa, where Jameson is now the second biggest international premium whiskey brand, also enjoyed huge success.
As one of Ireland's most successful exports, Jameson is playing a key role in the export led recovery of the Irish economy. The whiskey has been distilled in Midleton, Co Cork, since 1975 where a recent €100 million investment was made by Irish Distillers to expand the distillery in order to cater for future growth, as it is now operating at full capacity. There is an additional €100 million investment in a new maturation site in Dungourney, Co Cork.
Anna Malmhake, CEO, Irish Distillers Pernod Ricard commented, "We are delighted and proud to have reached the four million cases milestone. To think in 1988, when Irish Distillers joined Pernod Ricard, Jameson sold just 466,000 cases globally, with Ireland as its main market. Since then, Jameson has witnessed consistent and sustained investment, with a long-term strategic outlook based on premiumisation and innovation coupled with strong and targeted marketing. The result has been incredible global success with 50 markets now in double digit growth worldwide. To have reached the four million cases milestone, which equates to over 1.3 billion glasses of Jameson consumed around the world last year, is a true reflection of the growing international success of Jameson, and the future potential of the company's entire Irish Whiskey portfolio."
"I wish to pay particular tribute to everyone in Irish Distillers from the distillery in Midleton; the bottling plant at Fox and Geese in Dublin, our Visitors Centres and our head office. It is through the support and dedication of our employees in the home of Jameson that this great Irish success story continues to grow."
<< Back to all the latest new brought to you by Planet Whiskies
Distillery of the Month: November 2023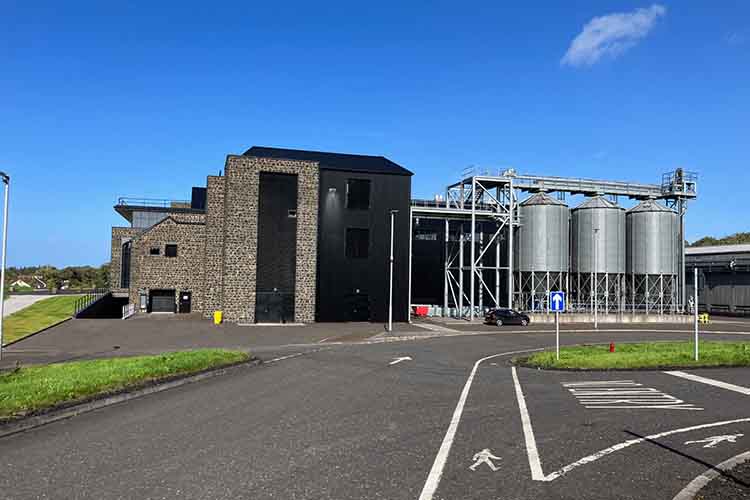 Planet Whiskies visited the new Bushmills Distillery in Northern Ireland on the 25th and 26th of September. Read our review of the experience of Bushmills and Northern Ireland at Planet Whiskies tour of Bushmills and Northern Ireland
You can also read the whole section about Bushmills Distillery at Bushmills Distillery Information on Planet Whiskies... So Bushmills is Planet Whiskies Distillery of the Month title for November 2023
Get Newsletter
Subscribe to our newsletter to get latest news, popular news and exclusive updates.