The Glenlivet Launches Rare Single Cask Editions - 10th April, 2012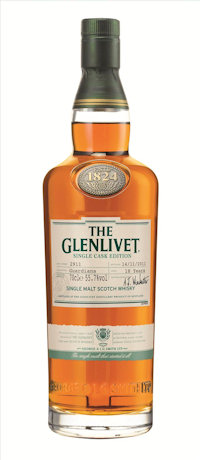 The Glenlivet, the world's No 2 single malt Scotch whisky, is to release a series of rare expressions as part of its Single Cask Editions range, highlighting the subtle, complex and elegant style of The Glenlivet.
Each expression in this highly collectable range is non chill-filtered and bottled at its cask strength before being presented in the same luxurious bottle that houses the ultra-premium and prestige expressions within The Glenlivet range.
The new additions to the range include The Glenlivet Guardians Single Cask Edition, an 18 Year Old whisky which was hand-selected by members of The Glenlivet Guardians – the brand's online community – at an exclusive event in London in 2011. Aged in a second-fill sherry butt, the expression offers flavours of golden syrup and dried fruit with a warm, multi-layered finish, while retaining The Glenlivet's subtle, floral characteristics. Just 631 bottles will be available exclusively to purchase or sample to The Guardians of the Glenlivet, the distillery's community of 100,000 followers. (www.theglenlivet.com/guardians)
In addition, The Glenlivet Helios Single Cask Edition, a 20 Year Old non chill-filtered single malt aged in a second-fill hogshead cask, and The Glenlivet Josie Single Cask Edition, named after the well that provides water to the distillery in celebration of the provenance of The Glenlivet, will both be available in specialist outlets globally.
Further Single Cask Editions are being released into selected markets around the world including The Glenlivet Inveravon, exclusively available in Taiwan, along with The Glenlivet Kilimanjaro and The Glenlivet Legacy which are exclusive to Germany.
Neil Macdonald, Brand Director for Malts at Chivas Brothers, says: "The Glenlivet Single Cask Edition range is a collection of exceptional hand-selected whiskies that celebrate the unique qualities of The Glenlivet. We are fortunate that the quality of The Glenlivet spirit enables our Master Distiller to create an interesting and varied range, drawing out and enhancing the characteristics of the spirit through ageing in different, hand-selected barrels."
Introduced in 2005, alphabetised expressions of The Glenlivet Single Cask Editions range to date include The Glenlivet Atlantic, Blairfindy, Cairn Daimh, Drumin, Eclipse and Faemussach. The latest Single Cask Editions are available and will retail from £150.
<< See the range of Glenlivet Scottish Single Malts
<< Back to all the latest whisky news brought to you by Planet Whiskies
Distillery of the Month: November 2023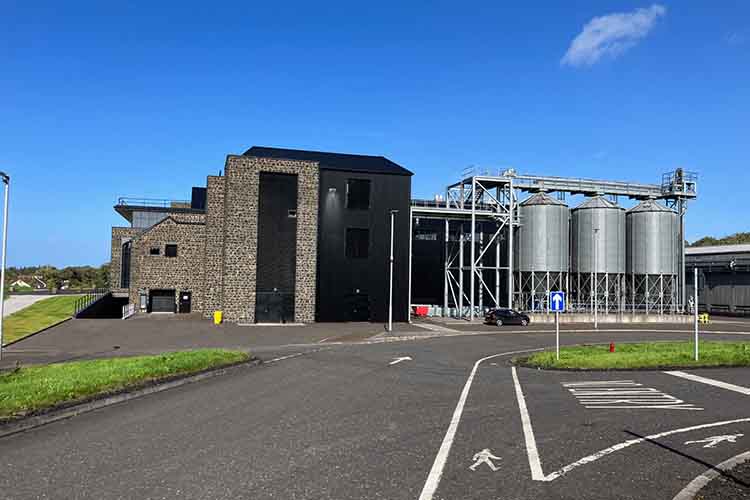 Planet Whiskies visited the new Bushmills Distillery in Northern Ireland on the 25th and 26th of September. Read our review of the experience of Bushmills and Northern Ireland at Planet Whiskies tour of Bushmills and Northern Ireland
You can also read the whole section about Bushmills Distillery at Bushmills Distillery Information on Planet Whiskies... So Bushmills is Planet Whiskies Distillery of the Month title for November 2023
Get Newsletter
Subscribe to our newsletter to get latest news, popular news and exclusive updates.