Published Date: 30th June 2009
Whisky and wildlife partnership wins top charity award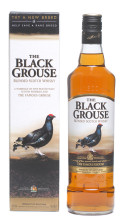 RSPB Scotland and The Famous Grouse was honoured to be presented with the 'Best Partnership' award at the Scottish Charity Awards (hosted by the Scottish Council for Voluntary Organisations - SCVO) in Edinburgh on Thursday, 11 June for the ongoing partnership which saw the launch of a new whisky.
Last year The Famous Grouse launched a new blend -The Black Grouse. The Black Grouse is a unique blend of The Famous Grouse mixed with Islay malts to create a rich smoky, peaty taste, and 50p from the sales of each bottle are donated to the RSPB for urgent black grouse conservation.
The money goes towards habitat restoration work for the threatened species, which has declined dramatically in recent decades. To date, the deal has raised £30,000 for the charity. Concentrated efforts to help the bird by maintaining and expanding suitable habitats on RSPB reserves and elsewhere have begun to pay dividends in recent years, and this new source of funding can only help further.
Gerry O'Donnell, Director, The Famous Grouse commented: "The launch of The Black Grouse whisky is a really exciting project. Not only do we have a fantastic new addition to The Famous Grouse family, but we have also been able to help to support the whisky's namesake through our unique partnership with the RSPB. We are delighted to have received this esteemed reward, which recognises the passion and hard work invested by so many people and organisations to make this partnership such a fantastic success story."
Gregg Wilkie, Senior Marketing Officer with RSPB Scotland, who initiated the Partnership and accepted the award on the night said: "RSPB Scotland is delighted to receive this award, which is fantastic recognition of all the hard work and co-operation that both parties have undergone over the last few years.
This partnership with The Famous Grouse is already making a significant contribution towards helping keep one of Scotland's most iconic and beautiful birds from sliding towards extinction in the UK. At the same time, the marriage of such vital conservation work with one of the country's most recognisable brands demonstrates the pivotal role that the business community can choose to make towards good causes - like saving our precious natural heritage."
The Black Grouse is distributed by Maxxium UK.
<< Back to all the latest whisky news brought to you by Planet Whiskies
Distillery of the Month: November 2023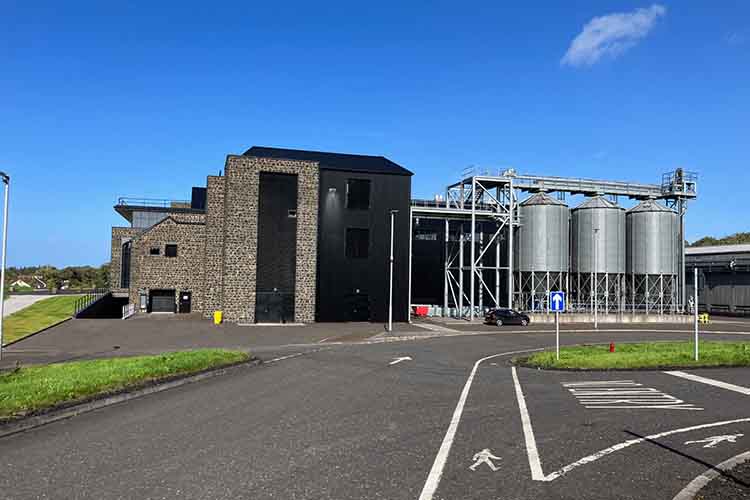 Planet Whiskies visited the new Bushmills Distillery in Northern Ireland on the 25th and 26th of September. Read our review of the experience of Bushmills and Northern Ireland at Planet Whiskies tour of Bushmills and Northern Ireland
You can also read the whole section about Bushmills Distillery at Bushmills Distillery Information on Planet Whiskies... So Bushmills is Planet Whiskies Distillery of the Month title for November 2023
Get Newsletter
Subscribe to our newsletter to get latest news, popular news and exclusive updates.