Eden Mill's Construction Reaches Exciting New Milestone with its extensive multi-million-pound construction of its striking new extended distillery and visitor centre
Published Date: 7th July 2023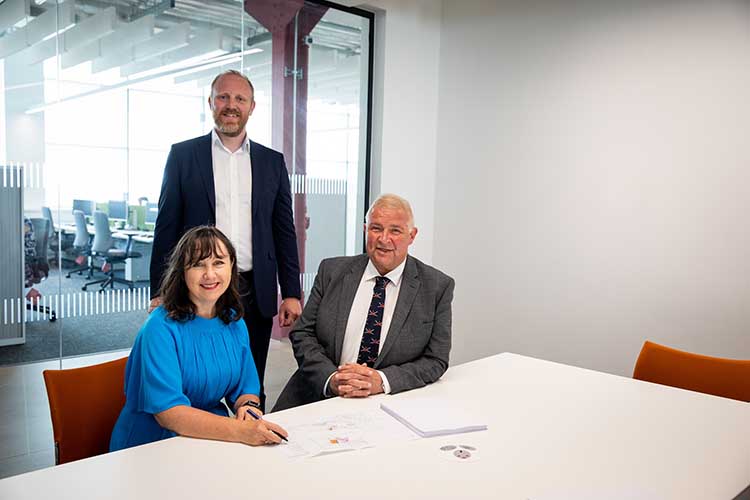 St Andrews-based contemporary whisky and gin distillery, Eden Mill, has reached a key milestone in its extensive multi-million-pound construction of its striking new extended distillery and visitor centre on the banks of the River Eden.
A special ceremony between Eden Mill and the University of St Andrews has taken place to mark the move to the second phase of construction, which will result in the distillery becoming fully operational, as well as the creation of a stunning new gin and whisky visitor experience which will guide people through the spirit-making process and show how Eden Mill craft their award winning single malts and craft gins. Alongside the tours, guests will be able to browse a retail store and relax in the café overlooking the beautiful Eden Estuary.
Located at the University of St Andrews' Eden Campus, a site dedicated to zero-carbon and sustainable businesses and research firms, work began on the distillery early last year and once complete, Eden Mill will be a major new Scottish landmark, with its distillery overlooking the historic and famous town of St Andrews.
The distillery is a further development at Eden Mill's existing site, which is a campus managed by the University of St Andrews. The University has regenerated the brownfield site and redesignated it as a campus of special interest to its sustainability goals.
The Eden Campus is to become a hub for collaboration within the private sector, to develop new, sustainable technologies, such as CO2 conversion into fuel and hydrogen-based energy systems. The campus is also designed to become a 'living lab' where low-carbon technology and net-zero living is demonstrated in real life. The campus won the Sustainable Development Award at the Scottish Green Energy Awards and Eden Mill has partnered with the University of St Andrews to build the distillery on this site.
Eden Mill has been working closely with the University over the last year on the construction of the distillery – the striking contemporary building is now in place and its magnificent structure and glass windows clearly visible from St Andrews to Guardbridge.
Stella Morse, Executive Chair at Eden Mill, said: "This new home is where we will continue producing our contemporary Scottish gins and restart distillation of our premium single Malt Scotch Whiskies, which will be laid down to mature over the coming years.
"Set to become one of Scotland's iconic distilleries, it will also be a major St Andrews landmark and a Scottish tourist attraction, sitting at the mouth of the River Eden, with views across to the spires and fairways of St Andrews, a town globally renowned as the 'Home of Golf' and famed for its heritage and historic university."
Director of the University of St Andrews Eden Campus, Geoff Morris said: "We are delighted that the Eden Mill team will be back at Eden Campus this month and forging ahead with their plans to create a world-class distillery and visitor centre. Apart from the high-quality products, we are especially pleased that the company will bring new skills and create local jobs. We will all raise a glass to that!"
Eden Mill Distillery will prioritise its ambition to be carbon neutral using sustainable build materials and once operational, will secure all its electricity from renewable sources, such as the University of St Andrews' solar farm. In addition to this, the CO2 produced during the fermentation process will also be captured for later use by the University.
Geoff Morris added: "Our aim for Eden Campus is to become carbon neutral in this decade and we are keen to bring businesses here that share this vision. We will be working with Eden Mill and all our tenants to drive down carbon emissions."
The distillery has been designed by Glasgow-based architects Opfer Logan as a unique space dedicated to sustainable business practice and research and is set to open in 2024.
Rennie Donaldson, Chief Operating Officer at Eden Mill, added: "The new facility is a fantastic opportunity to revolutionise how we produce our gin and whisky and will incorporate as many environmentally friendly features as possible.
"We are committed to working with local contractors and specialists on this renovation project and we can't wait to open a space that's versatile, acts as a community hub and practices sustainable distilling methods."
Established in 2012, Eden Mill was the first distillery to make spirits in the region for over 150 years, resurrecting a distillery on the Eden Estuary where distillation had ceased in the 19th century.
The full range of premium gins and whiskies are available to purchase at: www.edenmill.com
More Whisky News
Distillery of the Month: November 2023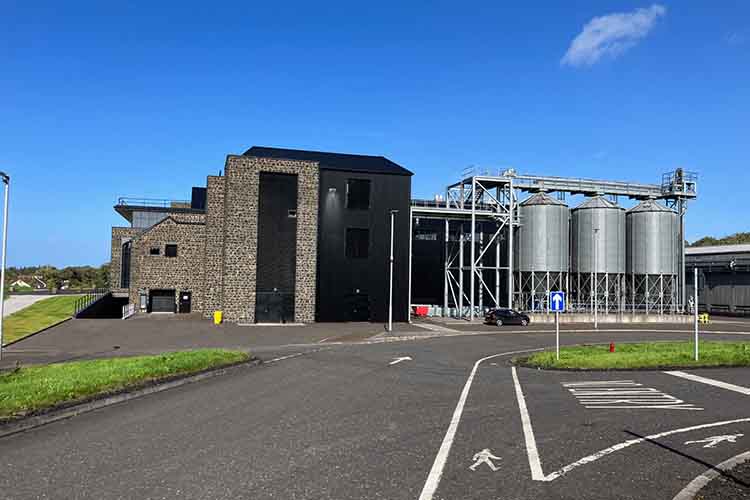 Planet Whiskies visited the new Bushmills Distillery in Northern Ireland on the 25th and 26th of September. Read our review of the experience of Bushmills and Northern Ireland at Planet Whiskies tour of Bushmills and Northern Ireland
You can also read the whole section about Bushmills Distillery at Bushmills Distillery Information on Planet Whiskies... So Bushmills is Planet Whiskies Distillery of the Month title for November 2023
Get Newsletter
Subscribe to our newsletter to get latest news, popular news and exclusive updates.