Sainsbury's Taste the Difference Dun Leire 8 Year Old Single Malt Irish Whisky
Published Date: 20th November 2010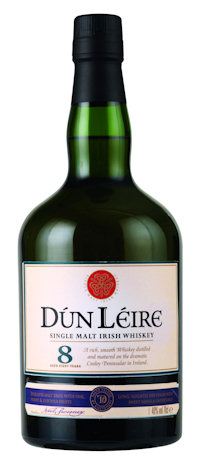 The Taste the Difference Dún Léire 8 Year Old Single Malt Irish Whiskey (£18.39) has recently won the Irish Whiskey of the Year in Jim Murray's Whisky Bible - a first for a supermarket whisky. Made from malted barley by Cooleys, which was awarded Distiller of the Year 2008, it is perfect savoured on a cold winter's night in front of the fire with friends and family.
Further information about this Irish Malt Whisky is below
Produced from malted barley which is mashed with spring water and fermented by yeast. The resulting 'wash' is then distilled to produce 'low wines' and these are distilled to produce the spirit which is matured in oak casks for a minimum of 3 years.
The malt is double distilled in copper pot stills and is matured for 8 years. The casks are made from American white oak which previously matured either Bourbon or Irish Whiskey.
The whiskey is produced exclusively for Sainsbury's by a single distillery, Cooleys, which was awarded Distiller of the Year 2008. The distillery was established in 1987 and is situated on the Cooley peninsular at the foot of the Cooley Mountains. IWSC Gold Best in Class, ISC Silver medal.
Available now, 558 stores and is priced at £18.39 (40.0%)
<< Back to all the latest whisky news brought to you by Planet Whiskies
Distillery of the Month: November 2023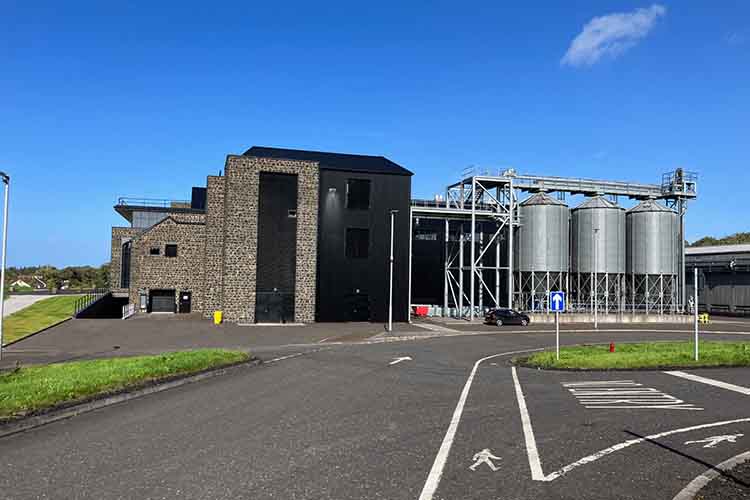 Planet Whiskies visited the new Bushmills Distillery in Northern Ireland on the 25th and 26th of September. Read our review of the experience of Bushmills and Northern Ireland at Planet Whiskies tour of Bushmills and Northern Ireland
You can also read the whole section about Bushmills Distillery at Bushmills Distillery Information on Planet Whiskies... So Bushmills is Planet Whiskies Distillery of the Month title for November 2023
Get Newsletter
Subscribe to our newsletter to get latest news, popular news and exclusive updates.