Royal Salute Pays Homage To The Exceptional With The Launch Of The Rarest Crafted Whisky: Tribute To Honour
Published Date: 14th June 2011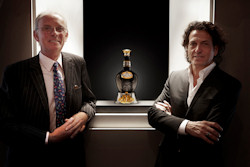 The world's only exclusively prestige Scotch whisky range, Royal Salute, has crafted a blend so rare that only one man in the world has tasted it – creator and Master Blender, Colin Scott.
'Tribute to Honour' has been introduced to pay homage to the oldest crown jewels of the British Isles: The Honours of Scotland. The narrative of the Honours comprises glorious legends and intrigue and remains a powerful and inscrutable ode to Scottish history. Royal Salute Tribute to Honour marks a historical pinnacle in whisky making.
The most exquisite, precious and scarce whiskies used to create Tribute To Honour, have been carefully selected from the Royal Salute Vault at Strathisla. Expertly blended by Colin Scott, just 21 bottles of Tribute to Honour have been created and also mark the pinnacle of Colin's 21 years of expertise in blending.
Explains Colin, "Chivas Brothers has a phenomenal archive of high-aged whiskies, some of which, after decades of careful maturation, have acquired a rich intensity and deep concentration of sumptuous characters. It is these very few whiskies which I have personally selected to compose Tribute To Honour – this opulent and rarest of blends."
Fittingly, only the finest aged whiskies – at least 45 years old – are presented in the spectacular bejeweled bottle, dressed by Garrard in flawless diamonds and shimmering gold.
As the world's oldest jeweller to royalty Garrard has embellished the Royal Salute Tribute to Honour flagon - hand cast and perfected, black porcelain – with 413 flawless white and black diamonds. Some of these exquisite jewels form the shape of the Sword of State: one of the trilogy of treasures that are The Honours of Scotland. Set in gold and silver, 22 carats of gemstone adorn the decorative collar and stunning flagon's visage. Golden lions sit either side of the diamond encrusted sword.
Craftsman at Garrard have spent days perfecting each flagon by hand. The prestigious jeweller has served six successive British monarchs and pays tribute to the ancient Scottish Sword of State as its landmark.
Each flagon of Royal Salute Tribute to Honour will be available from September 2011. The bottles are individually numbered and priced at US$200,000 excluding taxes. One of the 21 bottles will be kept in the Royal Salute Vault.
Application for purchase should be directed to Giaia.Rener@pernod-ricard.com
<< Back to all the latest whisky news brought to you by Planet Whiskies
Distillery of the Month: November 2023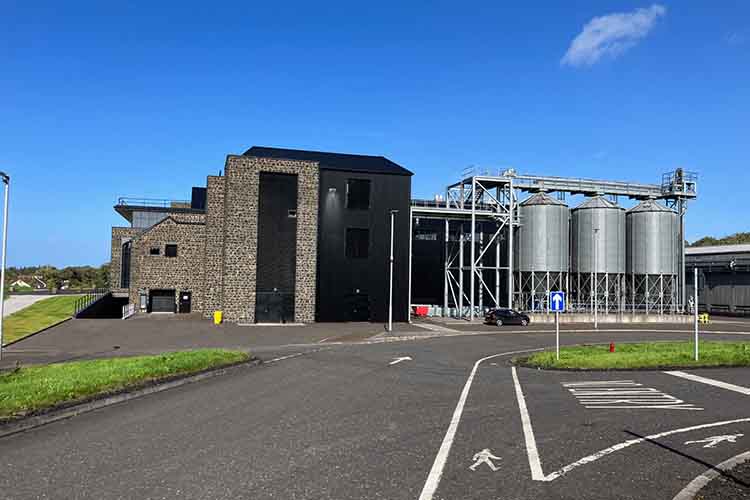 Planet Whiskies visited the new Bushmills Distillery in Northern Ireland on the 25th and 26th of September. Read our review of the experience of Bushmills and Northern Ireland at Planet Whiskies tour of Bushmills and Northern Ireland
You can also read the whole section about Bushmills Distillery at Bushmills Distillery Information on Planet Whiskies... So Bushmills is Planet Whiskies Distillery of the Month title for November 2023
Get Newsletter
Subscribe to our newsletter to get latest news, popular news and exclusive updates.