Chivas: Fresh thinking in drive for responsible drinking

Published Date: 22nd January 2010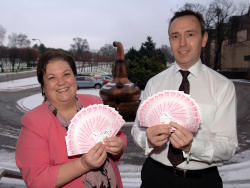 22.01.10 - Chivas Brothers, the Scotch whisky and premium gin business of Pernod Ricard, is encouraging its employees to become ambassadors for responsible drinking.
Last month all 1600 employees were invited to take part in an alcohol knowledge survey and suggest a theme or topic for highlighting the importance of responsible drinking with a prize of £500 of High Street vouchers for the winning suggestion.
Christian Porta, CEO and Chairman of Chivas Brothers, said: "Every employee has contact with other people outside the workplace and if they can spread the message about personal responsibility we can start to change the way we all think about our relationship with alcohol.
"The vast majority of our consumers enjoy our premium products in a social and mature way but if we can reach some of those others with a personal responsibility message we can reduce the harm that alcohol can cause."
This campaign is aimed at our own employees but I feel it will resonate far beyond the walls of our bottling plants, offices and distilleries."
The winning campaign theme, by Alan McGee at the Kilmalid bottling plant in Dumbarton, was "We make our products with great care, please consume them in the same way."
Chivas Brothers will now look at incorporating this theme in future responsible drinking marketing activities.
Employees were also encouraged to think about drink driving over the festive season and they were each given a car freshener to help them with fresh thinking about drinking.
Based upon a personal responsibility theme, designed by Pernod Ricard USA and introduced to this country by Pernod Ricard UK, "Accept Responsibility" challenges drivers to examine the excuses they come up with for risking a drive after drinking.
Each air freshener has a fresh, minty smell and research by Dr Bryan Raudenbush, Wheeling Jesuit University, West Virginia, has shown this to be one of the most effective scents for promoting clear thinking while driving.
<< Back to all the latest whisky news brought to you by Planet Whiskies
Distillery of the Month: November 2023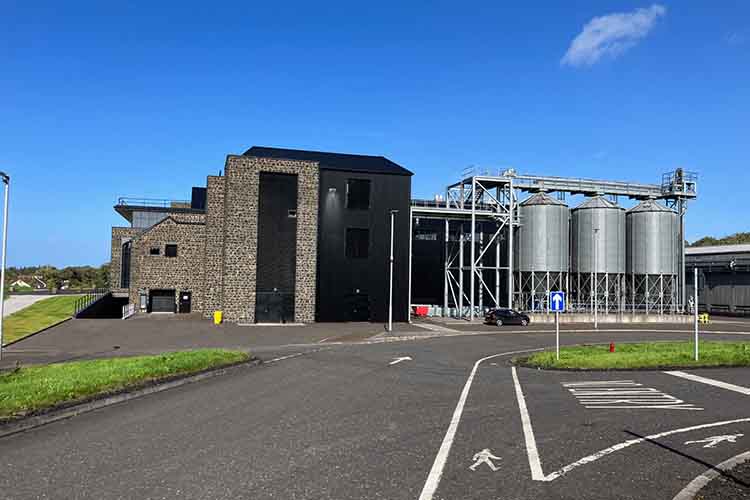 Planet Whiskies visited the new Bushmills Distillery in Northern Ireland on the 25th and 26th of September. Read our review of the experience of Bushmills and Northern Ireland at Planet Whiskies tour of Bushmills and Northern Ireland
You can also read the whole section about Bushmills Distillery at Bushmills Distillery Information on Planet Whiskies... So Bushmills is Planet Whiskies Distillery of the Month title for November 2023
Get Newsletter
Subscribe to our newsletter to get latest news, popular news and exclusive updates.