Defending champion Marcus Fraser leaves an impression on 2011 Championship Blend - 31st Jan, 2011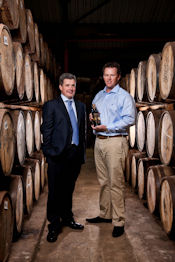 Ballantine's, the No 1 ultra-premium whisky in Asia Pacific, has brought together Master Blender Sandy Hyslop and the 2010 Ballantine's Championship winner Marcus Fraser, to create the 2011 Championship Blend.
The blend is a priceless limited edition of only 10 bottles made from rare and precious whiskies aged for at least 38 years. Of these rare bottles, one will be presented to the winner of the 2011 Ballantine's Championship and another will be auctioned during the tournament with all proceeds being donated to charitable causes.
The creation of an exclusive blend has become an annual tradition ahead of the €2.2 million Ballantine's Championship golf tournament which this year will take place at the prestigious Blackstone Golf Club in Icheon, Korea from 28th April to 1st May 2011.
The event is set to be an exciting tournament with an all-star quartet of golfing greats contending for the title, including world No 1 Lee Westwood, South African superstar Ernie Els, world No 10 Ian Poulter and Asia's first major winner, YE Yang.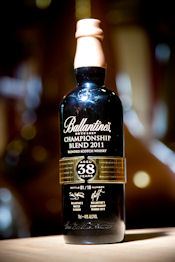 Peter Moore, Ballantine's Global Brand Director, is delighted that such a distinct tradition has been established: "We are excited to once again be unveiling an exceptionally rare and exclusive blend for the Ballantine's Championship. Marcus was triumphant last year, demonstrating real flair in his efforts, and has extended this sense of style to whisky blending too. We wish Marcus every success in April, when he returns to South Korea to defend his Ballantine's Championship title."
Master Blender Hyslop personally guided Fraser through the delicate blending process, and he is delighted with the final result of this unique collaboration adding: "The 2011 Ballantine's Championship Blend is completely bespoke and it is absolutely first class. On no account could a whisky of this quality be produced on a commercial scale, because the whiskies we have blended are so precious and rare."
Fraser is only the second person outside Ballantine's expert blending team to influence a Ballantine's blend, with Northern Irish golfer and current US Open champion Graeme McDowell having been granted the same privilege as winner of the inaugural Ballantine's Championship in 2008.
Read more at www.ballantines.com
<< Back to all the latest whisky news brought to you by Planet Whiskies
Distillery of the Month: November 2023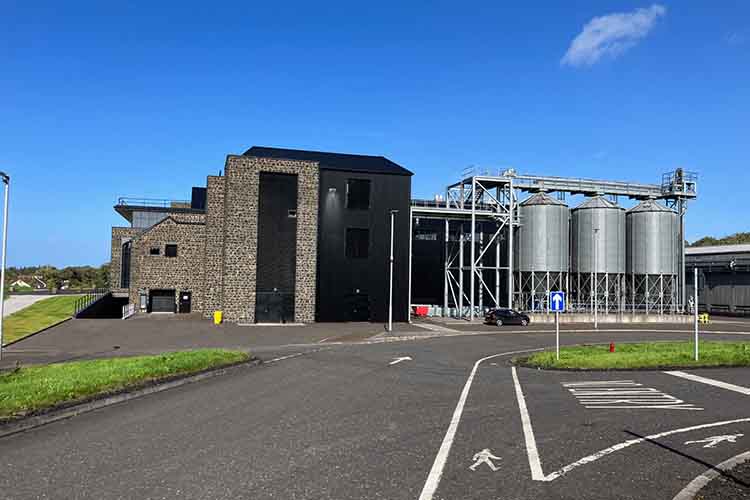 Planet Whiskies visited the new Bushmills Distillery in Northern Ireland on the 25th and 26th of September. Read our review of the experience of Bushmills and Northern Ireland at Planet Whiskies tour of Bushmills and Northern Ireland
You can also read the whole section about Bushmills Distillery at Bushmills Distillery Information on Planet Whiskies... So Bushmills is Planet Whiskies Distillery of the Month title for November 2023
Get Newsletter
Subscribe to our newsletter to get latest news, popular news and exclusive updates.