Ballantine's Continues Its Leave An Impression Campaign With The Launch of Loud Blue - 27th November, 2012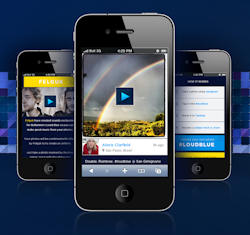 Ballantine's, the No 1 Scotch whisky in Europe, is highlighting its associations with music and personal expression with the launch of Ballantine's Loud Blue, a social media platform that invites brand fans worldwide to 'leave an impression through music in a unique and creative way'.
Created with digital partner Work Club, Ballantine's Loud Blue is an algorithm that turns Instagram photos into music. The platform analyses data from users' photographs to trigger different musical genres and sounds in order to create music that represents the image itself, resulting in a unique and sharable photo-track. Ballantine's fans are invited to take a photo using Instagram, tag it #loudblue and share it on Twitter. They will then receive an automatic link back from @loudblue to their own unique piece of music.
Designed to be rolled out across markets over the next two years, Ballantine's Loud Blue is launching in Brazil this month and sees the brand continue its collaborations with local musicians in key markets. In Brazil, Ballantine's has teamed up with local DJ duo, Felguk, who have offered their unique sounds to the Ballantine's Loud Blue algorithm and will also produce a song sampling users' creations, inspired by the photographic theme "My Brazil". The project and partnership will be celebrated at a live event where Felguk will premiere their exclusive Ballantine's Loud Blue track to their fans.
Peter Moore, Ballantine's International Brand Director
Peter Moore, Ballantine's International Brand Director, says "Ballantine's is renowned for its dynamic and engaging marketing initiatives and we're encouraged by the impact they've made. We're making significant in-roads in emerging markets such as Brazil, Mexico, Poland and Russia thanks in part to our innovative marketing activities and we're confident that Ballantine's Loud Blue will continue this success and resonate with our target audience."
Ballantine's Loud Blue is the latest consumer activation under the brand's hugely successful global marketing platform, 'Leave an Impression', which launched in 2007.
To try Ballantine's Loud Blue, visit www.ballantines.com/loudblue
<< Back to all the latest whisky news brought to you by Planet Whiskies
Distillery of the Month: November 2023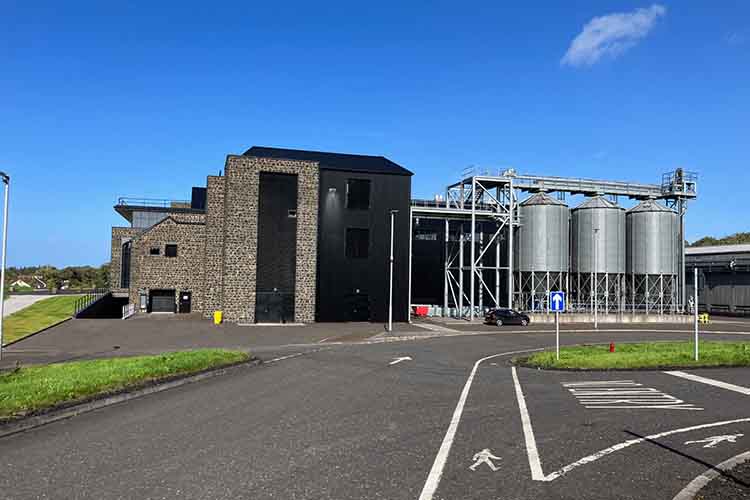 Planet Whiskies visited the new Bushmills Distillery in Northern Ireland on the 25th and 26th of September. Read our review of the experience of Bushmills and Northern Ireland at Planet Whiskies tour of Bushmills and Northern Ireland
You can also read the whole section about Bushmills Distillery at Bushmills Distillery Information on Planet Whiskies... So Bushmills is Planet Whiskies Distillery of the Month title for November 2023
Get Newsletter
Subscribe to our newsletter to get latest news, popular news and exclusive updates.