Jim Murray's New 2014 Whisky Bible Hails Benriach, Glendronach And Glenglassaugh Single Malts
Published Date: 18th November 2013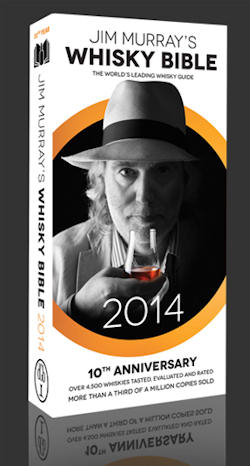 SINGLE malts from BenRiach, GlenDronach and Glenglassaugh have been called "perfection", "faultless" and "astounding" in Jim Murray's new 2014 Whisky Bible, with two taking top awards in the aged single cask categories.
Murray is widely regarded as one of the best whisky writers and his Bible has been hailed as the world's most authoritative whisky guide.
This year he analysed over four thousand whiskies from around the world, with scores going from 0 to 100. Those in the 94-97.5 category are, he says, "superstar whiskies that give us all a reason to live"…and amongst them are seven BenRiach, GlenDronach and Glenglassaugh expressions.
Topping them all is the GlenDronach Recherche 1968 which won the 41 years and over single cask category with 97 points. Murray comments: "I have come to look at this style of malt beyond fondly. In fact this is love. Truly incredible. A real once in a lifetime treat for most."
Next is the Glenglassaugh Massandra Collection Aleatico aged 39 years which took the 35-40 years single cask award with 96.5 points. "We are talking, in short, perfection. One of the few whiskies this year which has made me sit bolt upright in my seat. Whisky of the very rarest beauty and one of the finest scotch whiskies to land on my tasting desk for a great many years."
Also gaining 96.5 is the GlenDronach 18 year old. "The ultimate sherry cask whisky. Faultless and truly astounding."
A further four expressions took 96 points.
The BenRiach single cask 1983 aged 30 years (Batch 10 cask 296): "This is how a great Speyside malt of three decades' maturation should taste. Classic doesn't do it justice."
The BenRiach single cask 1996 aged 17 years (Batch 10, cask 10306): "Astoundingly beautiful. A distillery landmark malt."
The GlenDronach 1992 aged 21 years (Batch 8, cask 145): "The delivery of dreams. This is sherried Highland malt of the very highest calibre."
The GlenDronach 1994 aged 19 years (Batch 8, cask 101): "Magnificent."
Sales Director Alistair Walker said: "2013 has been an exceptional year for us. Winning ten medals at the International Wine and Spirits Competition, the top single malt award in the China Whisky Guide, four Scottish Field Whisky Challenge awards and now receiving these wonderful commendations in Jim Murray's latest Whisky Bible is very special.
"It's especially pleasing that the accolades are spread across all three of our brands. I believe our success is due to the distilleries' consistent quality and craftsmanship, our wood management strategy, Billy Walker's excellent cask selection and the passion and enthusiasm of our people. That is what produces these incredible whiskies time and time again."
See all the Single Malts Whiskies from BenRiach Distilery
Read more about the history and see contact details for BenRiach distillery
<< Back to all the latest whisky news brought to you by Planet Whiskies
Distillery of the Month: November 2023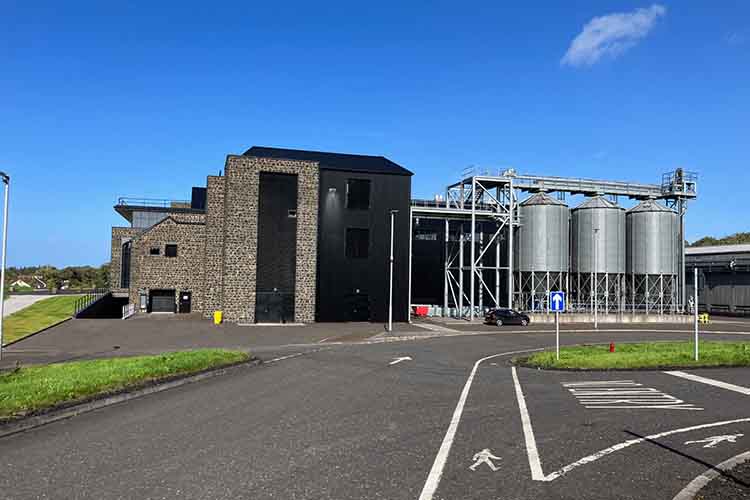 Planet Whiskies visited the new Bushmills Distillery in Northern Ireland on the 25th and 26th of September. Read our review of the experience of Bushmills and Northern Ireland at Planet Whiskies tour of Bushmills and Northern Ireland
You can also read the whole section about Bushmills Distillery at Bushmills Distillery Information on Planet Whiskies... So Bushmills is Planet Whiskies Distillery of the Month title for November 2023
Get Newsletter
Subscribe to our newsletter to get latest news, popular news and exclusive updates.