Duncan Taylor: Jim Murray's Whisky Bible 2012 Awards: Best Single Malt Scotch 35-40 Years (Single Cask)
Published Date: 24th October 2011

Jim Murray's Whisky Bible 2012 Awards

Best Single Malt Scotch 35-40 Years (Single Cask)

Duncan Taylor Scotch Whisky Limited are proud to announce that our Peerless Glen Grant 1970 cask 3497 has been awarded Best Single Malt Scotch 35-40 Years (Single Cask)in the 2012 edition of Jim Murray's Whisky Bible.

This is a significant achievement that is made even more impressive as Jim Murray nosed, tasted and rated almost 1,500 whiskies in the competition, with a much wider crop of vintage whiskies than ever.

Peerless Glen Grant has been described as an outstanding, world-class whisky of the rarest quality and represents yet another exceptional success for Duncan Taylor Scotch Whisky Limited.

Duncan Taylor's CEO Scott Watson commented "We have watched the Glen Grant gently mature into a giant of a whisky – truly Peerless! It's great to see Jim Murray endorse it as one of the very best."
Jim Murray's Tasting Notes:
Peerless Glen Grant 1970 40 Year Old Cask 3497 48.5%.
Nose: Almost defies belief as the barley absolutely sparkles; gooseberries punctuated with oak; nothing is out of place…it is almost too perfect…
Taste: Nigh on perfect weight on delivery. There is a stunningly crisp sheen to the barley, which appears coated by Demerara sugar crystals. The oak offers a deep, semi-earthy Java coffee background…and is probably behind the slow swelling of spice that sits so comfortably in the nougat-vanilla middle;
Finish: Confirms itself as a malt of the rarest quality: the barley continues its sugar-led path, the spices beet out their delicate tattoo, the oaks weave a vanilla-butterscotch tapestry and various random fruit notes pop up here and there…
Comment: More Cary Grant…just how sophisticated is this…? A whisky which I found almost impossible to spit and shows just why the very greatest whiskies you ever taste are things of not just unique beauty, but experiences never to be forgotten.
<< Back to all the latest new brought to you by Planet Whiskies
Distillery of the Month: November 2023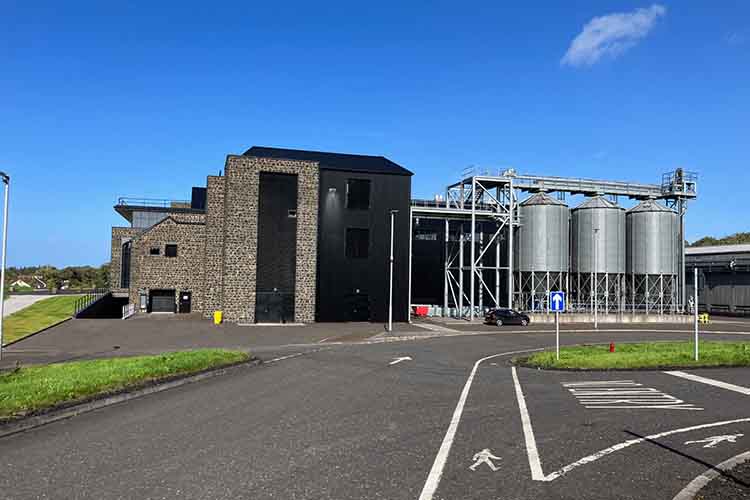 Planet Whiskies visited the new Bushmills Distillery in Northern Ireland on the 25th and 26th of September. Read our review of the experience of Bushmills and Northern Ireland at Planet Whiskies tour of Bushmills and Northern Ireland
You can also read the whole section about Bushmills Distillery at Bushmills Distillery Information on Planet Whiskies... So Bushmills is Planet Whiskies Distillery of the Month title for November 2023
Get Newsletter
Subscribe to our newsletter to get latest news, popular news and exclusive updates.