Whisky News - The Black Grouse - Lights, Camera and Cocktails - 21st February, 2012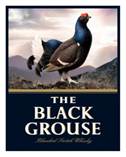 With Oscar night around the corner (26th February 2012), The Black Grouse Blended Scotch whisky has created some cocktails worthy of their own award nominations inspired by the film world's distinctive characters and the actors that play them.
All of these serves are easy to prepare at home and would make the perfect way to toast this year's winners.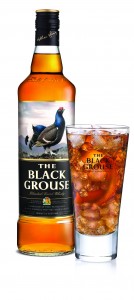 The smooth-talker
Made with our famously smooth whisky, this serve is named after the legendary George Clooney who is nominated for best actor for his outstanding performance in The Descendants.
Ingredient
25ml The Black Grous
1 wedge of orange
Top with cola
Method
Fill a high ball glass with ice and pour in The Black Grouse. Add a wedge of fresh orange, top with cola and enjoy.
Silence is golden
This cocktail celebrates The Artist, a stylish and elegant movie which brought the glamour of a bygone era to modern cinema audience gaining a nomination for best picture in the process.
Ingredients
25ml The Black Grouse
Freshly pressed apple juice
A squeeze of fresh pink grapefruit
Method
Pour a measure of The Black Grouse over plenty of ice in a highball glass. Top up with apple juice and add a squeeze of pink grapefruit.
Dragon's breath
Inspired by the rebellious anti-hero Lisbeth Salander from The Girl with the Dragon Tattoo, our cocktail reflects Rooney Mara's fiery performance which sees her as a contender for best actress.
Ingredients
25ml The Black Grouse
1 wedge fresh lime squeezed
Ginger beer
Method
Fill a high ball glass with cubed ice and pour over The Black Grouse. Squeeze a wedge of lime over the ice and drop into the glass. Lengthen with ginger beer and serve.
The Black Grouse is available to buy from Sainsbury's, Tesco, Asda, Morrisons (RRP £17.50). For further information visit www.black-grouse.com.
<< Back to all the latest whisky news brought to you by Planet Whiskies