Latest Whisky News -Status Quo Star Rossi Raises Spirits & Cash At Beefy's Cancer Charity - 12th May, 2010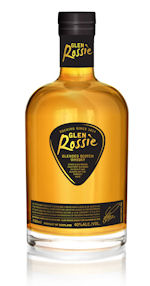 Bottle No 1 of Music Maestro's Whisky Brand Fetches £7,000
Veteran rocker Francis Rossi has tweaked his tune from rocking to walking all over the world, thanks to a bottle of his new whisky which has just fetched £7,000 at a charity auction.
The Status Quo frontman was called in to help Sir Ian Botham's cancer charity appeal after playing at a celebrity bash to celebrate the 25th anniversary of Beefy "walking all over the world".
Every year since 1985, Sir Ian has walked from John O'Groats to Lands End to raise cash for the Leukaemia and Lymphoma Research charity – raising more than £12m for the cause.
Rossi, who recently made worldwide business headlines last month after helping to re-launch the 196-year-old whisky Glen Rossie, got into the spirit of things by donating the very first bottle of Scotch produced under the new brand, which he signed.
And celebrity auctioneer Lord Jeffrey Archer raised £7,000 from the sale of the bottle at the celebrity dinner, providing a welcome boost for the charity.
David Birchall, Chief Executive Officer of the whisky's new co-owners The Brand Cellar, said: "We are delighted that Francis's profile has already helped raise valuable cash for what is an incredible charity and we look forward to raising more as our brand develops."
The Glen Rossie whisky brand, which dates back to 1814, was in danger of disappearing from the shelves after owners First Quench went into administration last year.
The Brand Cellar, which specialises in acquiring old brands, helped secure the future of the vintage spirit by buying up the company and persuading Francis Rossi to become chairman of the new look whisky.
David Birchall added: "The relationship between Francis Rossi and Glen Rossie actually stretches back 10 years or more when a caterer brought a bottle onto the band's tour bus.
"The band found it amusing that Francis almost shared a name with an historic Scotch and after that the whisky made regular appearances on tour.
"Glen Rossie is one of the oldest whisky brands in the world and will soon be celebrating its 200th anniversary. With our new rock star front man as Chairman we believe we can grow the vintage drink into a global brand."
As part of the rebrand of the whisky, the bottle has been given a guitar plectrum-inspired logo in honour of Rossi.
The first bottle auctioned for charity is one of 50 first-run, limited edition, signed and numbered bottles – 30 are up for grabs in an online competition at the new website www.glenrossiewhisky.com.
In 1985 when Sir Ian first started walking for Leukaemia and Lymphoma Research, of which he is now president, the survival rate for childhood leukaemia was just 20% – now it is 90%.
<< Back to all the latest new brought to you by Planet Whiskies