Latest Whisky News -The Macallan Single Malt Whisky
The Macallan Tees Up For RWBO Golf Sponsorship - 31st July, 2013
Luxury single malt whisky brand The Macallan, distributed by Maxxium UK, is teeing up for its summer partnership with one of the country's top sporting highlights of 2013, the Ricoh Women's British Open.
The Macallan has invested in a bespoke sponsorship package at the event which is one of the world's four major ladies' golf tournaments. The brand's presence at the Open will include on screen advertising, branding throughout the course and in the official program.
This year the RWBO will be held for four days from 1 - 4 August at St Andrew's legendary Old Course and will welcome top golfers from around the world.
Marketing Director at Maxxium UK, Peter Sandstrom commented: "This is the first time The Macallan has sponsored the Ricoh Women's British Open. As a sponsorship partner we are able to engage both with fans of malt whisky and newcomers alike. This also gives us the opportunity to introduce our exciting new range The Macallan 1824 Series, comprising of Gold, Amber, Sienna and Ruby, which is being introduced in a number of bars in and around the St Andrew's area for consumers to trial.
"The event has grown in stature year on year and we are very much looking forward to being part of what is set to be an exciting Open, here in Scotland. "
Ross Hallett, IMG Tournament Director, said: "We are delighted to welcome The Macallan as a new tournament partner here at St Andrews. Like the Ricoh Women's British Open, The Macallan brand is steeped in history and relished by the discerning connoisseur. We think it will be a very successful relationship for all concerned."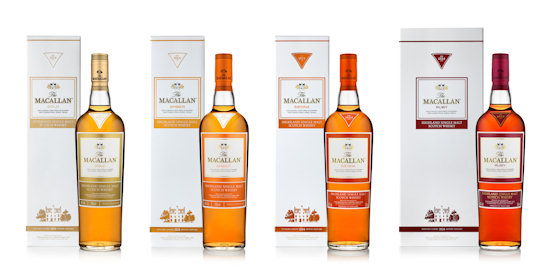 << View Single Malt Whiskies in The Macallan range
<< Back to all the latest whisky news brought to you by Planet Whiskies