Record year for Tullibardine as whiskies scoop the board at international awards ceremonies
The Highland single malt whisky continues to gain global recognition after being awarded 18 major awards in 2018
Published Date: 4th January 2019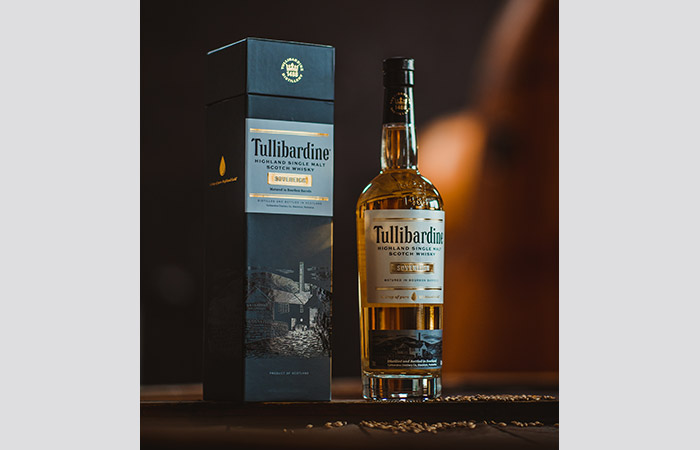 2018 has been a record year for Highland artisan distillery, Tullibardine, after winning 18 industry awards in the UK, USA and Asia for its quality of single malt whiskies.
The collection of accolades signifies a particularly successful year for the Perthshire distillery as it continues to build its presence on the global spirits stage and attract the attention of whisky aficionados and consumers alike.
Tullibardine's signature bottling, Sovereign, has consistently been recognised throughout the year as a high-quality malt after achieving six accolades at some of the world's top spirits competitions including the International Wine & Spirits Challenge (UK), World Whisky Masters Asia (Hong Kong) and the Ultimate Spirits Challenge (USA). 
The 225 Sauternes Cask Finish and 500 Sherry Cask Finish were awarded gold and silver medals respectively for excellence at the 2018 World Whisky Masters held in Hong Kong. Aged expressions from the Tullibardine Fine Aged Collection were also given "Highly Recommended" status and awarded silver medals at the Ultimate Spirits Challenge in America.
One of the most recent releases from the distillery, The Murray Châteauneuf-du-Pape, was awarded a silver medal at the International Spirits Challenge and bronze medal in the 2018 Scottish Field Summer Challenge - another blind-judged competition which aims to identify the finest and most exciting whiskies to be produced in Scotland.
Keith Geddes, Master Blender at Tullibardine Distillery said: "2018 has been a truly memorable year for Tullibardine and being recognised globally for our quality of craft single malt whisky is tremendously motivating for us as a business, and for the dedicated team at the distillery.
"Tullibardine Sovereign is our signature bottling and we're thrilled that it has been identified as a world-class whisky by experts in Asia, America and the UK with six esteemed awards.
"The development of new expressions through experimentation is always ongoing and we're excited to see what 2019 brings as we continue to strive for growth, encourage people to try the Tullibardine range and generally to explore the craft that is Scotch whisky".
Tullibardine's 2018 award wins include:
International Wine and Spirits Competition (UK) – Tullibardine Sovereign, 20 Year Old and 25 Year Old
International Wine and Spirits Competition (Hong Kong) – Tullibardine Sovereign, 20 Year Old and 25 Year Old
International Spirits Challenge (UK) – Tullibardine Sovereign, 225 Sauternes Finish, 228 Burgundy Finish, The Murray Châteauneuf-du-Pape
Scottish Field Summer Challenge - The Murray Châteauneuf-du-Pape
The Ultimate Spirits Challenge (USA) – Sovereign, 20 Year Old, 25 Year Old
World Whisky Masters Asia (Hong Kong) – Sovereign, 225 Sauternes Finish, 500 Sherry Finish
Challenge to the Best French Spirits in Asia (Hong Kong) – Tullibardine Sovereign
<< View Malts from Tullibardine
<< View Scottish Single Malts on Planet Whiskies
<< Back to all the latest whisky news brought to you by Planet Whiskies