Watt Whisky (and Watt Rum) release first bottlings
Published Date: 2nd October 2020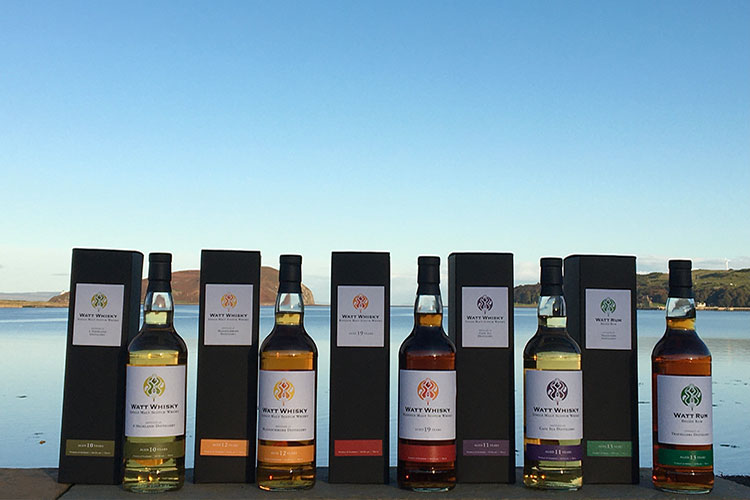 Husband and wife team Kate and Mark Watt, founders of The Campbeltown Whisky Company Ltd, are delighted to be releasing their first bottlings under their new Watt Whisky (and Watt Rum) independent bottling brand.
Kate and Mark between them have 40 years experience in the whisky industry and are using all their knowledge and industry contacts to deliver what they describe as 'good, honest whisky, priced for drinking rather than collecting.' Their philosophy is very much 'It's All About the Taste', which is reflected in the stylised tastebud logo they have chosen for the brand.
The Watts' first release comprises a Sherry Cask 19yo Blended Malt, a 10yo Highland Single Malt from an undisclosed distillery, a Mannochmore 12yo from a single brandy butt, a classic 11yo Caol Ila and a 13yo Travellers Rum from Belize. The 4 whiskies and one rum are all bottled as they believe good spirits should be - in their natural state with no chill filtration and no added colour - and all the whiskies are at cask strength. The rum has been reduced from its natural cask strength of 67.1% vol to the more approachable 100 proof or 57.1% vol.
Speaking about the product launch, Kate said, "We're delighted to be able to launch with 5 great casks, which wouldn't have been possible without the phenomenal support of our Crowdfunder supporters and friends in the industry. Starting a new business while expecting a new baby and trying to get it off the ground during Covid times (not to mention impending Brexit) isn't exactly ideal timing but we are cautiously optimistic about the future and already looking forward to our next release."
Instead of going down the classic route of regional profiles, Watt Whisky is taking a slightly more unconventional route. Mark has a mild form of synaesthesia which means that he smells in colour so the colour of the label is the colour he smells when he noses the whisky. Whether this results in different coloured labels having different flavour profiles or whether the colours are completely random remains to be seen!
Discussing distribution of the new brand, Mark explained, "With Watt Whisky, rather than trying to take over the world and potentially spreading ourselves and our whiskies too thinly we decided to work with only a few key partners. These are people I've worked with for many years and know that the working relationship with them will help to cement our brands in these markets for many years to come.
We're planning 3 or 4 releases a year, which will allow us to focus on the quality of the whisky and minimise repetition in bottlings - choice and variety is something that we feel our customers will demand and that's what we we plan to offer"
Watt Whisky will soon be available in the UK, Belgium, Denmark, Japan and Taiwan. Estimated UK retail prices of the first release are between £60 - £90.
More Whisky News
Distillery of the Month: November 2023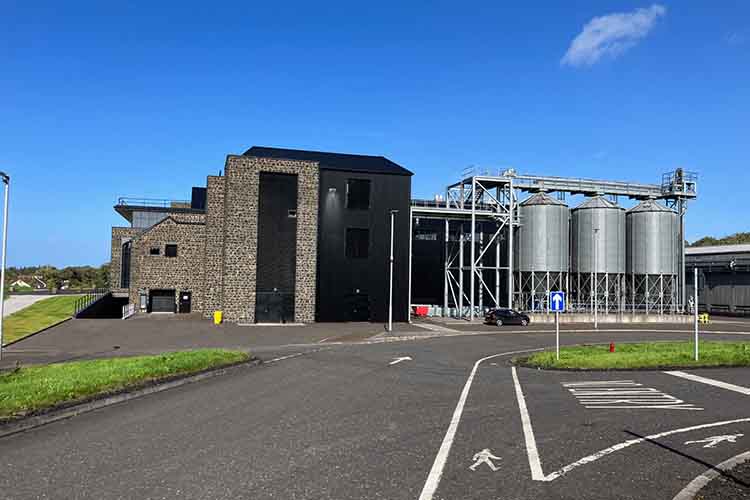 Planet Whiskies visited the new Bushmills Distillery in Northern Ireland on the 25th and 26th of September. Read our review of the experience of Bushmills and Northern Ireland at Planet Whiskies tour of Bushmills and Northern Ireland
You can also read the whole section about Bushmills Distillery at Bushmills Distillery Information on Planet Whiskies... So Bushmills is Planet Whiskies Distillery of the Month title for November 2023
Get Newsletter
Subscribe to our newsletter to get latest news, popular news and exclusive updates.