Inverness Distillery Opens, Reviving Lost Whisky Heritag-new £7.5m low carbon distillery and brewery opens doors.
Published Date: 1st March 2023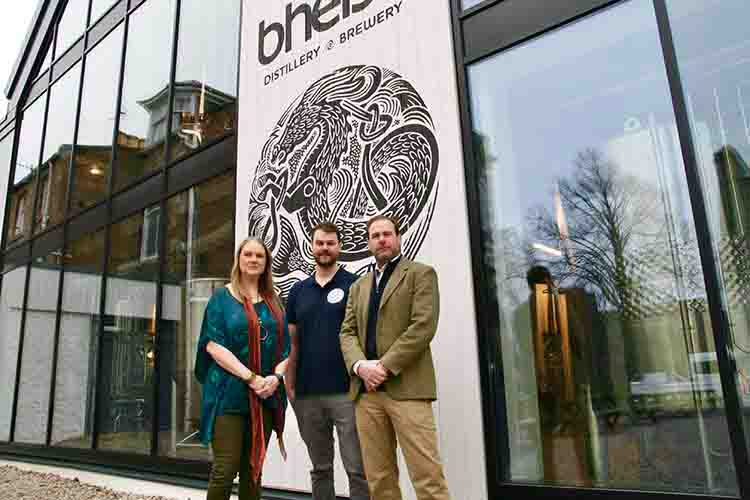 Inverness' first distillery in 130 years has officially opened, reconnecting the highland capital with its proud but lost whisky and brewing history.
The £7.5m Uile-bheist distillery and brewery on River Ness, powered by a low carbon Sustainability centre on site, is tipped to attract 100 tour visits per day in peak season.
Future phases will see the creation of a distilling 'campus', with increased capacity, a bonded warehouse with shopping plus enhanced tap room, tasting and visitor spaces.
Inverness, once Scotland's malting hub, was home to the Glen Mhor, Glen Albyn and Millburn distilleries, with rare bottles still fetching high prices.
However, the distilleries were all shut in the infamous' whisky loch' days of the 80s, when global production outstripped petering demand, leading to closures across the highlands.
Uile-bheist, Gaelic for 'monster', is the first distillery to open in the city since 1892, with the first sought-after casks being filled in the coming days.
Its signature 5 craft ales, ready by early April, will be the first beers brewed in Inverness for 34 years.
"Our scale is craft, not volume. Our clean energy process, using shallow water wells, has been described as exemplary," said owner Jon Erasmus, whose first application for a brewery on the current Ness bank site was knocked back in 2014.
"It's great to bring whisky distilling and brewing back to the city but we also wanted a high level of design specification throughout, from the stills to the dramming area, to the tap room. If people have travelled from New York or Tokyo, or if they've seen a lot of other distilleries, we want them to come here and think: I really like what they've done, here. Everything is photogenic."
Water and energy for Uile-bheist's whisky production comes from the River Ness through a pioneering district heating system which uses shallow water wells to fire heat pumps; a system being eyed by local authorities.
Water is treated by fluorescent light with the only grid requirement being electricity, partly provided by the glass-fronted building's roof-top solar installations.
The production of the low carbon whisky and craft beer comes through a dual technology developed by, and imported from, famous German brewing innovators and coppersmiths, Kaspar Schulz.
"We are using an efficient set-up which effectively 'shares' the equipment up to a point in the initial process, with some subtle differences in recipe and process. Thereafter the processes for the craft beer and the whisky obviously differ significantly," said Master Brewer, Bruce Smith, who last worked for Innis and Gunn.
"With our whisky, we are looking to forge our own path. We are not going to bind ourselves to traditions of the 1800s. We want to be a little experimental. Basically, we will release the first whisky only when we are proud of it and feel it truly represents the brand."
Uile-bheist enlisted Melbourne-based pop culture illustrator, Ken Taylor, who has worked with Jack White, The Pixies and Pearl Jam, to design their 'monster' motif.
Large scale installations by the designer, who also created posters for films Up, Pikachu and How To Train Your Dragon, adorn the tap room and tour space walls.
"Whisky tourism has changed massively in the last 5 years," said owner Jon Erasmus, who hopes to attract some of the near 300 000 annual visitors to Inverness, to the distillery.
"You have Johnnie Walker on Edinburgh's Princes Street and Macallan investing heavily in visitor experience. It is pointless doing this unless your emphasis is on quality."
Uile-bheist will produce 200-300 casks of Highland Single Malt per year, rising to 500-600 in development Phase 3.
Around 350 000 litres of craft beer a year will be produced on-site, piped directly to their visitor tap room, adjacent to the brewing floor. A limited 'Discovery' tour programme begins on March 1st, with a full hourly tour programme starting on 1st April. Investors can now purchase the very first limited run of 100 casks by mailing casks@uilebheist.com
More Whisky News
Distillery of the Month: November 2023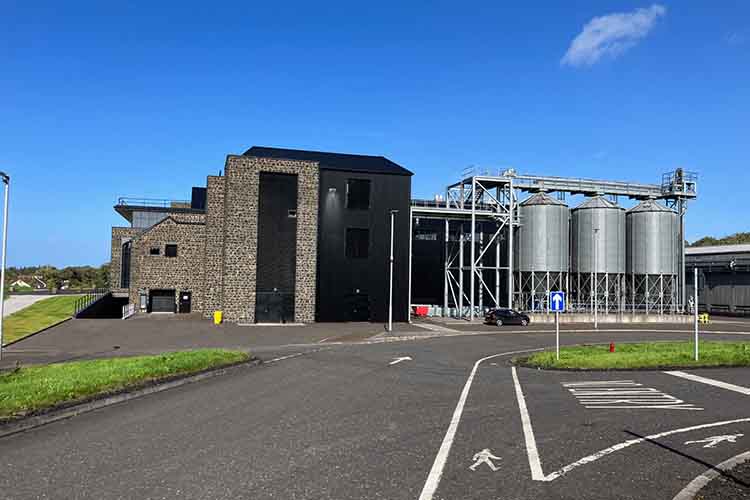 Planet Whiskies visited the new Bushmills Distillery in Northern Ireland on the 25th and 26th of September. Read our review of the experience of Bushmills and Northern Ireland at Planet Whiskies tour of Bushmills and Northern Ireland
You can also read the whole section about Bushmills Distillery at Bushmills Distillery Information on Planet Whiskies... So Bushmills is Planet Whiskies Distillery of the Month title for November 2023
Get Newsletter
Subscribe to our newsletter to get latest news, popular news and exclusive updates.