Latest Whisky News - Smokehead Takes Gold at San Francisco World Spirits Competition - 27th Aug 2010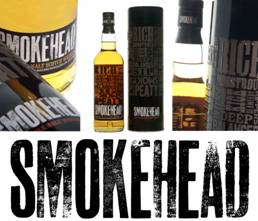 27th August 2010 - Hot on the heels of a Gold Medal for its explosive, peaty flavours from the highly respected Beverage Testing Institute (BTI), SMOKEHEAD, has been honoured with another Gold Medal, this time from the prestigious expert judging panel at the San Francisco World Spirits Competition.
Deemed the most influential and respected spirits competition in the world the SFWSC honoured Smokehead, the powerful Islay Single Malt Scotch Whisky from Ian Macleod Distillers, for its innovative, edgy packaging. This great design award perfectly compliments the recent BTI International Review of Spirits win, in which Smokehead was awarded an 'Exceptional' rating of 91/100 for taste.
Celebrating its 10th year, the 2010 SFWSC was the biggest in its history with 30 judges gathering in downtown San Francisco in March to recognise excellence in spirits. The judging panel, comprising of spirits experts from noted restaurants and hotels, spirits journalists, buyers and consultants, evaluated 1024 different spirits from 58 countries.
Iain Weir, Marketing Director for Ian Macleod Distillers, commented; "We are thrilled that the style and individuality of Smokehead's packaging has been recognised by such an esteemed judging panel.
"Smokehead has enjoyed a number of successes recently by combining high quality and unique flavours with the product's standout designer packaging. It has also proved popular with its target market of the young, discerning and adventurous 'modern drinker'."
Since launching in 2006, Smokehead Islay Single Malt Scotch Whisky has won a number of awards for both its eye-catching packaging and balanced, seaweedy flavours, including two Gold Medals from BTI in the 2009 International Review of Spirits Packaging Competition, the Scottish Field Whisky Challenge Gold Medal, Wine & Spirits Design Awards for Best Dark Spirit and the overall Trophy for Design of the Year.
Described as being like a cannonball, Smokehead is an explosive combination of peat, smoke and spice with some delicate sweetness. The single malt flavour is described as fresh, fruity and immense, with notes of sherry, iodine, toffee, smoke and sea salt. The taste hits the palate at once with cocoa, peat and some honey sweetness, before exploding with peppery spice and more earthy peat. Other products in the range include the Smokehead Extra Rare 1 litre bottle (Travel Retail Exclusive) and the premium 18 Years Old Smokehead Extra Black.
Smokehead is available worldwide, details of stockists can be found on the website www.smokehead.co.uk for inquiries in the U.S see www.impexbev.com
Curious to discover more, visit www.smokehead.co.uk
Smokehead Islay Single Malt Scotch Whisky encourages responsible drinking
www.drinkaware.co.uk www.scotch-whisky.org.uk
Tasting notes for Smokehead:
| | |
| --- | --- |
| Nose: | Heavy smoke and peat. Amazing richness. Lemon, fresh ginger, plum jam. Salty and spicy. |
| Body: | Like a cannonball – hits the palate at once with cocoa, peat and some honey sweetness then explodes with peppery spice and more earthy peat. Spreads to all the areas of your mouth with more peat and light sweetness. |
| Finish: | Even more peat, spice, mandarin – then dries up. When you think it's all over the peat comes back to hit you again. |
| Impression: | A rollercoaster of peat and spice with some delicate sweetness. |
<< Back to all the latest whisky news brought to you by Planet Whiskies
Distillery of the Month: December 2023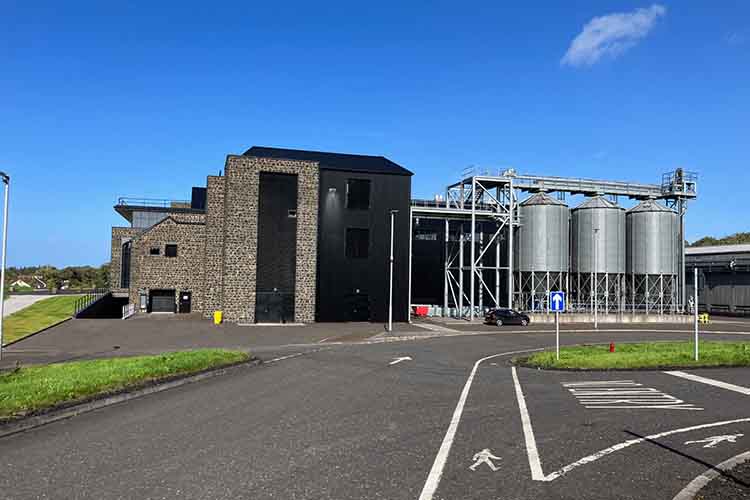 Planet Whiskies visited the new Bushmills Distillery in Northern Ireland on the 25th and 26th of September. Read our review of the experience of Bushmills and Northern Ireland at Planet Whiskies tour of Bushmills and Northern Ireland
You can also read the whole section about Bushmills Distillery at Bushmills Distillery Information on Planet Whiskies... So Bushmills is Planet Whiskies Distillery of the Month title for December 2023
Get Newsletter
Subscribe to our newsletter to get latest news, popular news and exclusive updates.