Latest whisky news - Ian Macleod Distiller's been awarded two Gold Medals by Beverage Testing Institutes'- 4th March 2010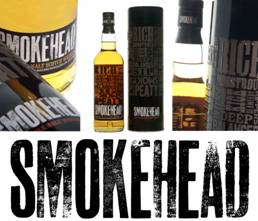 Edinburgh, 04 March 2010: SMOKEHEAD, Ian Macleod Distiller's Islay Single Malt Scotch Whisky, has been awarded two Gold Medals in the highly respected Beverage Testing Institutes' (BTI) 2009 International Review of Spirits Packaging Competition in the USA.
Chosen by a prestigious judging panel of top design artists, spirits writers, retail and on-premise buyers, Smokehead was selected from over 100 entries to win Gold Medals in the Creativity and Graphic Design categories.
Created by London-based design group Navyblue, the strong upbeat design and packaging uses a variety of adjectives such as Robust, Monstrous and Boisterous to allude and celebrate the explosively smoky and peaty flavours of this powerful Islay Single Malt.
The Smokehead bottle also received a Bronze Medal in the Style category and was named overall Best Bottle Runner-up, while its innovative embossed and debossed presentation tin received a Silver Medal in the Graphic Design category.
Iain Weir, Marketing Director for Ian Macleod Distillers, commented; "We are delighted that Smokehead's standout design has been recognised by such an internationally respected institution as the BTI. We are very proud of Smokehead's bold, contemporary and exciting style, which commands attention and appeals directly to the discerning and adventurous 'modern drinker'."
Since its launch in 2006, the quality of both Smokehead's design and taste has received a number of prestigious accolades, including gold medals in the Scottish Field Whisky Challenge and the Wine and Spirit Design Awards, as well as the overall trophy for Design of the Year 2006/07. Other products in the Smokehead range include the one litre bottle, Smokehead Extra Rare (Travel Retail Exclusive) and the premium 18 Years Old Smokehead Extra Black.
Founded in 1981, the BTI is one of the world's foremost authorities on alcoholic beverages, independently reviewing thousands of wines, beers and spirits every year. With a mission to create fair and reliable reviews for consumers, its buying guides have appeared in many publications including The New Yorker Magazine, Wine & Spirits International, CNBC, BBC Radio International and The Chicago Tribune.
A full list of winners the International Review of Spirits Packaging Competition 2009 can be viewed www.tastings.com
Described as being like a cannonball, Smokehead is an explosive combination of peat, smoke and spice with some delicate sweetness. The single malt flavour is described as fresh, fruity and immense, with notes of sherry, iodine, toffee, smoke and sea salt. The taste hits the palate at once with cocoa, peat and some honey sweetness, before exploding with peppery spice and more earthy peat.
Smokehead is available in the USA and worldwide. Details of some global stockists can be found on the website www.smokehead.co.uk
Curious to discover more, visit www.smokehead.co.uk
Smokehead Islay Single Malt Scotch Whisky encourages responsible drinking
www.drinkaware.co.uk ~~ www.scotch-whisky.org.uk
<< Back to all the latest whisky news brought to you by Planet Whiskies
Distillery of the Month: November 2023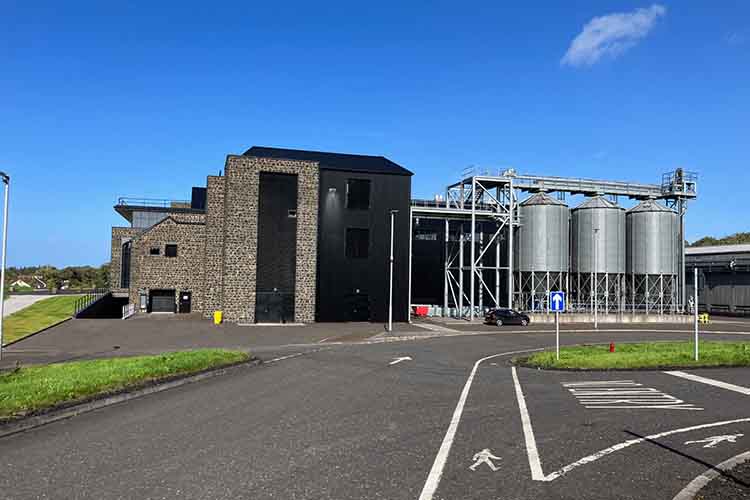 Planet Whiskies visited the new Bushmills Distillery in Northern Ireland on the 25th and 26th of September. Read our review of the experience of Bushmills and Northern Ireland at Planet Whiskies tour of Bushmills and Northern Ireland
You can also read the whole section about Bushmills Distillery at Bushmills Distillery Information on Planet Whiskies... So Bushmills is Planet Whiskies Distillery of the Month title for November 2023
Get Newsletter
Subscribe to our newsletter to get latest news, popular news and exclusive updates.