Rosebank gets the green light: Closed Lowland distillery Since 1993 to reopen
Published Date: 29th January 2019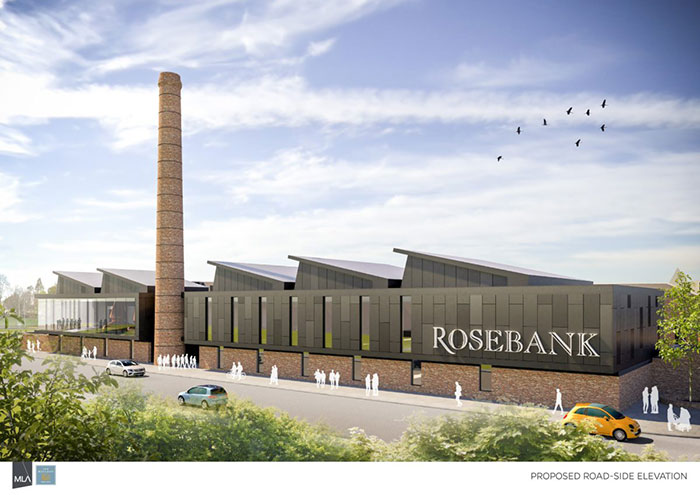 The moment that everyone's been waiting for has finally arrived – Falkirk Council have granted planning permission for the long-awaited restoration of Rosebank. Ian Macleod Distillers announced its decision to rescue one of the great 'lost distilleries' of Scotland back in October 2017. Since then there have been endless site visits and meetings with planners and architects, as well as a protracted public enquiry. Now, having been given the green light, work on the £12 million project is expected to begin without delay.
In the months to come we will share all the latest news with you as plans take shape, but here's what we can say at this point; The Rosebank chimney, a famous Falkirk landmark, will be retained along with other historically significant buildings, while the distillery itself will be a contemporary design and run on the most energy-efficient lines possible. Annual production will be no more than a million litres of pure alcohol from the three new stills built to the exact same specifications as Rosebank's original stills that were stolen by copper thieves in 2008.
This commitment to preserving all that made Rosebank such a special whisky really matters to Ian Macleod Distillers. Leonard Russell, Managing Director, explained: "We will strive to replicate the unique Rosebank style by once more employing the techniques of triple distillation and worm-tub condensers, for which this iconic Lowland single malt is famed."
"Our investment goes beyond production" he added. "We're proud to be investing in Falkirk by adding to the town's flourishing economy and tourism scene with a new Rosebank Visitor Centre to help tell the story of this remarkable distillery." A wide range of tours will be available, and up to 50,000 visitors a year are expected. Some tours may even offer the very last drams of Rosebank distilled prior to the distillery's closure in 1993.
It's a tantalising prospect, but for those who can't wait some of the precious casks inherited by Ian Macleod Distillers, are due to be bottled and put on sale later this year. All being well, the new distillery will be open to visitors in late 2020, having created 25 full-time jobs in the process.
Information for this press release came from the Rosebank website - https://rosebank.com/rosebank-gets-the-green-light/
<< View more whiskies from Ian Macload Distillers
<< View malts from Glengoyne Distillery
<< View Scottish Single Malts on Planet Whiskies
<< Back to all the latest whisky news brought to you by Planet Whiskies
Distillery of the Month: November 2023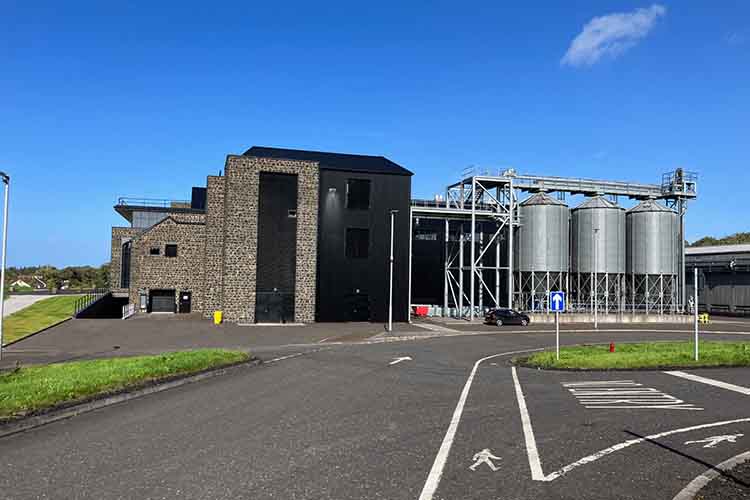 Planet Whiskies visited the new Bushmills Distillery in Northern Ireland on the 25th and 26th of September. Read our review of the experience of Bushmills and Northern Ireland at Planet Whiskies tour of Bushmills and Northern Ireland
You can also read the whole section about Bushmills Distillery at Bushmills Distillery Information on Planet Whiskies... So Bushmills is Planet Whiskies Distillery of the Month title for November 2023
Get Newsletter
Subscribe to our newsletter to get latest news, popular news and exclusive updates.