Orkney 15 Year Old 2002 Berry Bros Exclusive #3 - 56.8% Vintage 2002
Published Date: 26th September 2018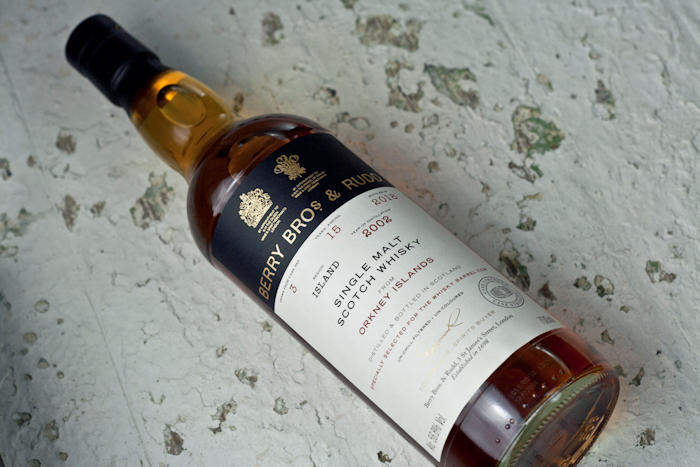 The Whisky Barrel releases their latest exclusive bottling, an Orcadian Blended Malt Scotch Whisky. 
Specialist online whisky shop, TheWhiskyBarrel.com, is proud to release a new mystery malt. This time it is an exclusive malt from Orkney bottled by Berry Bros. & Rudd.  
The Orkney Islands, located off the north coast of Scotland, are full of mystery and intrigue. There are age-old tales of Viking settlers, the striking St Magnus Cathedral (or 'Light of the North') and even Pictish ruins. 
Berry Bros. & Rudd was founded by Widow Bourne in 1698 when she opened her first shop opposite St James's Palace in London. Today the family-owned business is managed by the present generation of Berrys and Rudds at 3 St James's Street, London.  
Following on from the very popular exclusive St Ola ® earlier this month, TheWhiskyBarrel.com now introduces the Orkney 15 Year Old 2002 Berry Bros Exclusive #3. This whisky has a definitive, bold character. With an ABV of 56.8% and just 180 bottles at cask strength 56.8%, this malt is sure to be just as popular as the last Orcadian malt. 
Available exclusively from The Whisky Barrel, shipping to customers Worldwide including the United States of America, Canada and Japan.
<< Buy online the Orkney 15 Year Old 2002 Berry Bros Exclusive #3
Tasting notes 
Colour: Warm gold. 
Nose: Cigar box, leather and honey. 
Palate: A combination of dried figs, dates and prunes with peat smoke and complex floral notes. 
Finish: Notes of cloves and rich dried fruit leading to a very satisfying finish. 
Price: £79.96 GBP / $87.74 USD (+ P&P)
<< Buy online the Orkney 15 Year Old 2002 Berry Bros Exclusive #3
<< View Scottish Single Malts on Planet Whiskies
<< Back to all the latest whisky news brought to you by Planet Whiskies