Irish Distillers: New Packaging for Jameson Caskmates Series
Published Date: 27th November 2019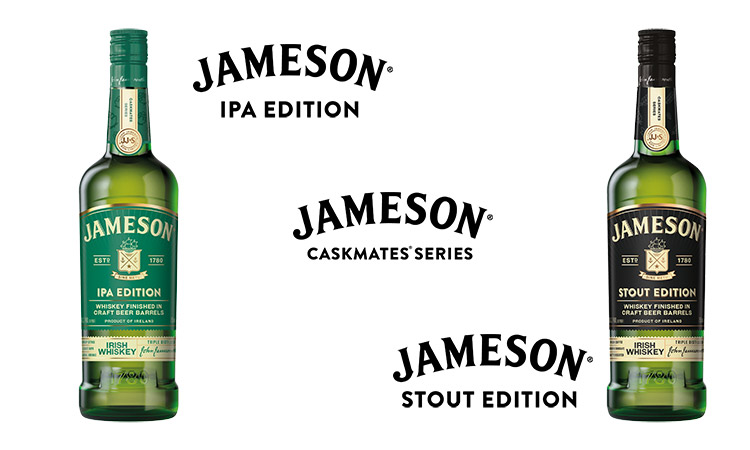 Irish Distillers, makers of some of the world's most enjoyed whiskeys, has unveiled a packaging revamp for its Jameson Caskmates Series.
The new look includes key updates on both expressions in the Caskmates range - Jameson Stout Edition and Jameson IPA Edition - in response to consumer research in key markets, including US, UK, South Africa and Ireland, which highlighted a desire for a simplified product proposition.
In line with these findings, a new 'Caskmates Series' family name will announce the range on the neck and back label. The main label will now feature a stronger focus on the varietal edition and a clear descriptor of 'Whiskey Finished in Craft Beer Barrels' to celebrate the liquid within. The back label also highlights the 'Caskmates Series' craft beer partner, Eight D Brewing, whose beers are used to season the casks before being filled with Jameson. Irish Distillers acquired Eight D Brewing in 2018 to secure a long-term supply of craft beer following the runaway global success of the Caskmates Series. Almost 1 million 9 litre cases have been sold since the range was launched in 2015.
Commenting on the packaging revisions, David Quinn, Head of Whiskey Science at Midleton Distillery, explains: "The Caskmates Series was born of innovation – a creative experiment that tapped into the growing appetite for Irish whiskey and love of craft beer. It has been a hugely successful range for us, recording phenomenal growth since its launch in 2015 with global sales standing at almost 1 million 9 litre cases since launch. While the Caskmates Series has introduced new consumers to Jameson and excited existing Jameson fans, our research showed a need to simplify the product proposition. We are confident that this new streamlined look will play a role in ensuring continued growth for these exciting expressions."
The new look Jameson Stout Edition and Jameson IPA Edition, both bottled at 40% ABV, will be shipped to the US from January 2020 and the rest of the world from March 2020. It will be available through retailers at the RRP of 120 index to Jameson Original as well as through leading bars and restaurants.
The Jameson Caskmates story began when Dave Quinn, Master of Whiskey Science in Midleton Distillery, met a local craft brewer in a local bar in Cork, Ireland. Dave agreed to loan the brewery some Jameson casks to discover their influence on his Irish stout. When the stout-seasoned barrels were returned to Midleton Distillery, Dave re-filled them with Jameson Irish whiskey, an experimental finishing process from which Jameson Stout Edition was born. Jameson IPA Edition was the second expression to be added to the range and is a triple-distilled Irish whiskey finished in IPA-seasoned barrels. Local craft brewery Eight D Brewing, from Mitchelstown Co. Cork is now the official partner for this product.
Since its launch, the Jameson Caskmates Series has satisfied the appetite for innovative and authentic tastes among whiskey enthusiasts, Jameson drinkers and craft beer fans in over 40 markets worldwide.
<< Read more about Irish Whiskey Distilleries
<< Buy Jameson Irish Whiskey Online
<< Buy Scottish Single Malt Whisky Online
<< Back to all the latest whisky news brought to you by Planet Whiskies
Distillery of the Month: November 2023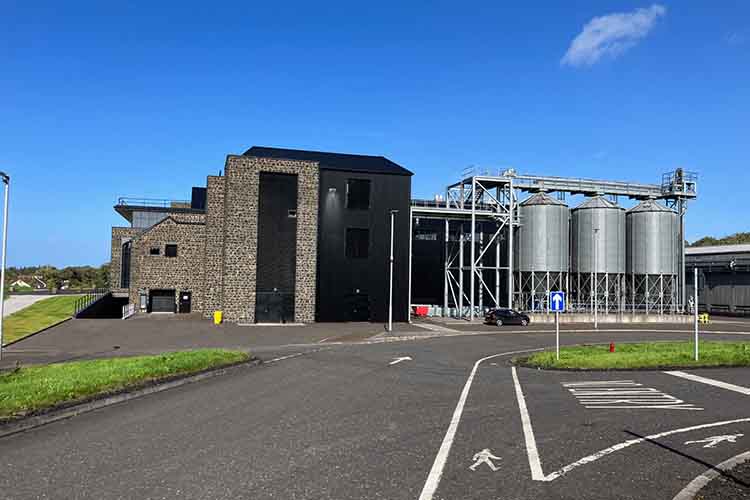 Planet Whiskies visited the new Bushmills Distillery in Northern Ireland on the 25th and 26th of September. Read our review of the experience of Bushmills and Northern Ireland at Planet Whiskies tour of Bushmills and Northern Ireland
You can also read the whole section about Bushmills Distillery at Bushmills Distillery Information on Planet Whiskies... So Bushmills is Planet Whiskies Distillery of the Month title for November 2023
Get Newsletter
Subscribe to our newsletter to get latest news, popular news and exclusive updates.