Trio Of Designers Bring Spirit Of Collaboration To Jameson's Annual St. Patrick's Day Bottle: 1st February, 2018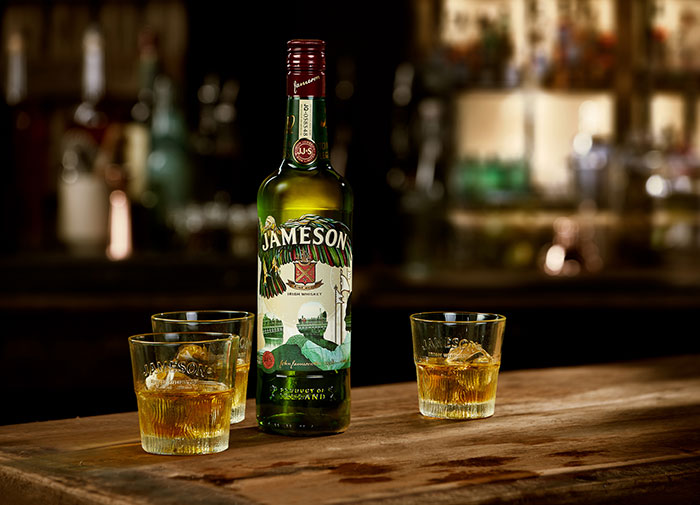 Jameson Irish whiskey, which is produced by Irish Distillers in Midleton Distillery, has kicked off St. Patrick's Day 2018 with its seventh annual limited-edition bottle design. For the first time in its history, Jameson has collaborated with a group of artists, representing the bravery, unity and opportunities that are possible when friends come together.
Irish illustrator Claudine O'Sullivan led the design process, recruiting two close friends from different creative fields to form a collective to curate the label. British designer, Alex Mellon, and Irish photographer Leonn Ward joined O'Sullivan, with the result being a design that celebrates the openness and spirit of friendship that Ireland is renowned for.
The 2018 collectable bottle is inspired by the Fianna; Irish mythological warriors known for valuing loyalty and bravery – the foundation of every strong friendship. Claudine's soaring eagle, drawn by hand, represents the unity felt by the silhouette of three friends on a night out – shot against Dublin's Ha'penny Bridge by Leonn. The three friends on the label are depicted rallying around banners and symbols representing Irish tribes of past and present, drawn by Alex, and are set to inspire whiskey drinkers around the world to come together and celebrate St. Patrick's Day with Jameson.
A limited edition for March 2018, each bottle is equipped with a near field communication (NFC) chip which allows consumers to access content on www.jamesonwhiskey.com

where they can find out more about the artists and the story behind their design. The limited edition bottle will be available in 35 countries, including Ireland, Japan and Australia, from February 2018.
Lead designer in the project, Claudine O'Sullivan, commented: "Over the past 18 months, Leonn, Alex and I have come together from our different disciplines with the same vision – to create a clean, fresh and impactful design that brings the spirit of the Fianna and Ireland's history of embellishment in storytelling to life. On a personal note, it has been a dream come true to work with Jameson. My family lives on historic Jameson land both in Dublin and in Cork, so the whiskey has been in my life since before I can remember. Sláinte!"
Simon Fay, International Marketing Director at Irish Distillers, added: "Dublin has long been a city of artists, adventurers and friends, so for Jameson's 2018 limited edition bottle we collaborated with three artists with different creative backgrounds to celebrate true friendship. St. Patrick's Day is Jameson's second Christmas and is synonymous with great friends getting together, so we are confident that our new seasonal release will encourage modern day adventurers to enjoy Jameson together during their St. Patrick's Day celebrations."
<< View and buy whisky from Irish Distilleries
<< Read more about Irish Distilleries
<< Back to all the latest whisky news brought to you by Planet Whiskies
Distillery of the Month: December 2023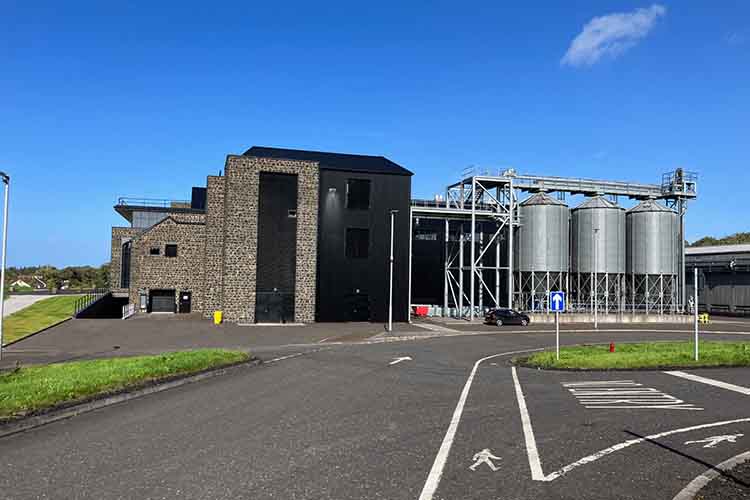 Planet Whiskies visited the new Bushmills Distillery in Northern Ireland on the 25th and 26th of September. Read our review of the experience of Bushmills and Northern Ireland at Planet Whiskies tour of Bushmills and Northern Ireland
You can also read the whole section about Bushmills Distillery at Bushmills Distillery Information on Planet Whiskies... So Bushmills is Planet Whiskies Distillery of the Month title for December 2023
Get Newsletter
Subscribe to our newsletter to get latest news, popular news and exclusive updates.