Gordon & Macphail launches 67-year-old whisky from Glen Grant as first of annual 'legacy' series
Published Date: 4th May 2021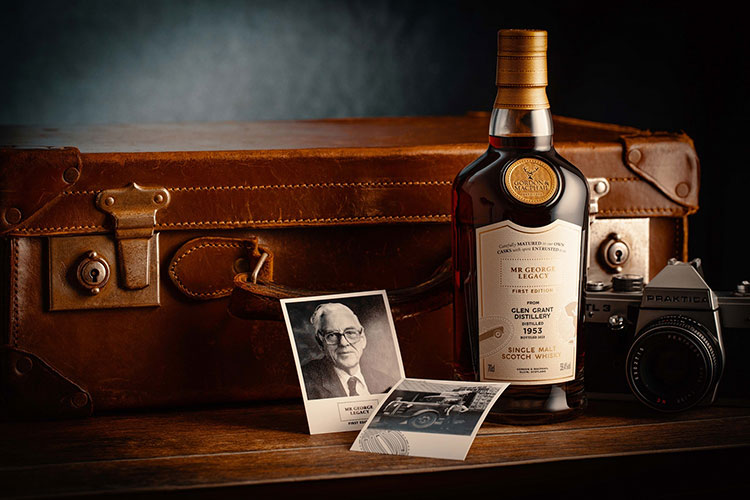 A greatly aged and ultra-rare single malt has been released to honour the man described by whisky legend Charlie MacLean as the 'father of single malt'.
Just 355 bottles are available of the Gordon & MacPhail Mr George Legacy 1953 from Glen Grant Distillery, the first edition of a single-cask release planned each year. The 67-year-old whisky was laid down on instruction of Mr George Urquhart, or 'Mr George', as he was fondly known by those who knew him best.
Mr George was a member of the second generation of the family that owns Gordon & MacPhail, and the release marks the culmination of the company's 125th-anniversary celebrations. Keen to champion Scotland's single malts when the vast majority of the stock was used for blending purposes, Mr George travelled far and wide from the 1950s, introducing a variety of whiskies to countries around Europe. Word spread, and Gordon & MacPhail's Elgin base became a must-visit location for delegations from the US and Japan, among others, looking to strike export deals.
Distilled on Christmas Eve 1953 and spending its whole life in cask no. 4209, a first-fill Sherry butt, the first edition of the Legacy Series [RSP £5000*] was bottled on Tuesday 5th January 2021 at cask strength of 59.4% ABV, remarkable given the age of the whisky.
On the nose, the deep mahogany whisky has soft aromas of beeswax polish, stewed fruit and hazelnuts. The taste is characterised by a warming autumnal spice, with notes of plum, blackcurrant and treacle. This gives way to a long, lingering finish with fruit, spice and a hint of bonfire embers.
The support campaign charts Mr George's international adventures, often at the wheel of his Lancia Gamma loaded with cases of precious single malts from distilleries all over Scotland, matured in Gordon & MacPhail's own casks. Over this time, he built close relationships with importers in countries such as Italy and France which would go on to become some of the world's first markets of significant scale for single malt Scotch.
Glen Grant was specially selected as the first single malt in the Legacy series as Mr George held a particular fondness for the Speyside distillery.
Stephen Rankin, grandson of Mr George and Gordon & MacPhail's Director of Prestige, said: "My grandfather possessed a passion for taking single malts beyond these shores. Over many decades, he built and nurtured close relationships with some of Scotland's leading distilleries and proudly took as much as he could carry on his international trips. I have fond memories of joining him, meeting new people, and telling stories about the casks he'd chosen to bring out the best in the different types of spirit.
"He always had a soft spot for Glen Grant Distillery. The Legacy series allows us to explore some of these stories, providing some exceptional whiskies in fitting tribute to Mr George's life's work."
Celebrating its 125th anniversary over the last year, Gordon & MacPhail has built up an impressive collection of whiskies from over 100 distilleries housed in its liquid library, a testament to the close relationships forged with Scotland's distilleries over many decades.
Stephen continued: "It's the foundations of trust and mutual respect – for our partners and the whisky itself – that still very much guides the way we do things. Mr George was regarded as a master of Scotch whisky maturation; something that has been passed down through the generations."
Charles Maclean, whisky expert noted: "This is a remarkable whisky. It is full of the complexity that long maturation can bring, yet it remains astonishingly vivacious. Frankly, as good as it gets!"
For more information, visit www.gordonandmacphail.com
More Whisky News
Distillery of the Month: November 2023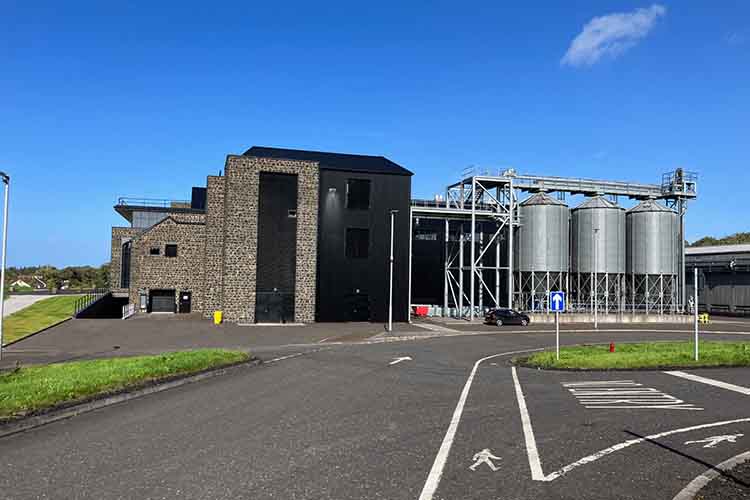 Planet Whiskies visited the new Bushmills Distillery in Northern Ireland on the 25th and 26th of September. Read our review of the experience of Bushmills and Northern Ireland at Planet Whiskies tour of Bushmills and Northern Ireland
You can also read the whole section about Bushmills Distillery at Bushmills Distillery Information on Planet Whiskies... So Bushmills is Planet Whiskies Distillery of the Month title for November 2023
Get Newsletter
Subscribe to our newsletter to get latest news, popular news and exclusive updates.