Latest Whisky News - New Chapter Written For The Glenlivet As The Guardians Of The Glenlivet Are Invited To Select Its Next Single Malt - 26th September, 2013
<< See the range of Glenlivet Scottish Single Malts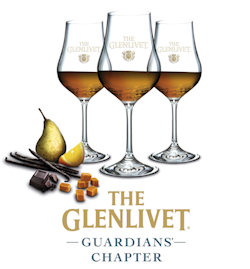 The Glenlivet, the original single malt Scotch whisky, is calling on its global community of consumers, The Guardians of The Glenlivet, to create a piece of history by inviting them to select its next limited edition release, The Glenlivet Guardians' Chapter.
Three exciting new single malt whiskies have been created by Master Distiller Alan Winchester from the distillery's exceptional cask collection and classified by their taste – CLASSIC, fruity with soft sweet caramel and toffee notes, EXOTIC rich with warm spicy notes and REVIVAL, fruity with a creamy sweetness*.
The three whiskies will be taken on a worldwide tour and showcased at tasting events in dozens of countries; Australia, USA, UK, India, South Africa and Japan to name but a few. Guardians will come together to sample, savour and select the expression they want to become The Glenlivet Guardians' Chapter and share their passions with other kindred whisky spirits.
A new, content-rich online space has also been created exclusively for Guardians, where they can cast their vote for which expression becomes Guardians' Chapter. The site explores the Classic, Exotic and Revival themes in other areas of cultural appreciation aside from whisky, such as art, design, style and technology. In addition to tasting notes with a twist, the hub will include short films, photography and interviews aimed to capture the imagination of new and existing whisky fans.
Following the final tasting event in December, the Guardians' votes will be counted and the winning whisky will be proclaimed "The Guardians' Chapter". A limited run of 2000 9 litre cases will be released globally from February 2014.
Nikki Burgess, Brand Director for The Glenlivet, comments: "Choosing a Scotch whisky is normally a privilege reserved for a very select handful of experts revered for their knowledge, passion and experience. With The Glenlivet Guardians' Chapter, we wanted to recognise and reward the knowledge, passion and experience of our Guardians and invite them to write the next chapter in The Glenlivet's history. We're excited to see which whisky our Guardians choose and hope it brings members – new and old – closer together."
To become a member of The Glenlivet Guardians community, please visit: www.theglenlivet.com/guardians
<< See the range of Glenlivet Scottish Single Malts
<< Back to all the latest whisky news brought to you by Planet Whiskies
Distillery of the Month: December 2023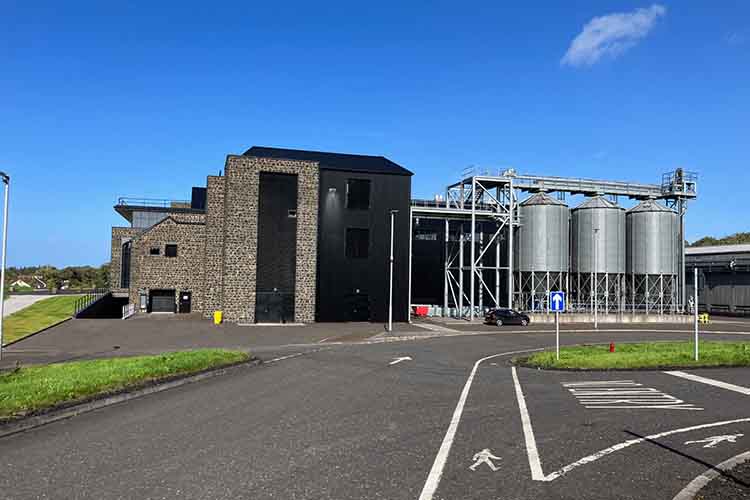 Planet Whiskies visited the new Bushmills Distillery in Northern Ireland on the 25th and 26th of September. Read our review of the experience of Bushmills and Northern Ireland at Planet Whiskies tour of Bushmills and Northern Ireland
You can also read the whole section about Bushmills Distillery at Bushmills Distillery Information on Planet Whiskies... So Bushmills is Planet Whiskies Distillery of the Month title for December 2023
Get Newsletter
Subscribe to our newsletter to get latest news, popular news and exclusive updates.