Edrington Group: A whisky for every Dad this Fathers' Day
Published Date: 12th June 2009

Whether your Dad is a whisky connoisseur or newcomer to 'the water of life', this menu of award winning whiskies will ensure you choose something special to make him smile on 21 June.
Make your Dad famous this Fathers Day with a personalised bottle of The Famous Grouse, Scotland's favourite whisky. Personalise the label on the front with 'Dad' or your Dad's name and a special message on the reverse.
The Famous Grouse is a blend of award-winning single malts, including The Macallan and Highland Park, combined with subtle favours of finest grain whiskies to create a blend of the smoothest character (Special Label RRP £19.99, www.thefamousgrouse.com)
The Black Grouse is a blend of The Famous Grouse with added Islay malts and has a rich, smoky, peaty flavour with a sweet finish. In a unique partnership with the RSPB, 50 pence will go directly to the charity with every bottle sold, helping to fund urgently required conservation work in Scotland, England and Wales. The perfect gift for a bird loving Dad (RRP £18.99).
Highland Park 12 year old is lauded as "the greatest all rounder in the world of malt whisky"1 with its smooth rounded smokey sweetness. This award winning Orcadian malt is the perfect tipple for Dad to relax with. (RRP £27.99, www.highlandpark.co.uk).
Balanced with oak and fruit flavours and hints of fruit and heather honey, the soft and malty The Macallan Fine Oak 10 years old makes an ideal introduction to the range (RRP £26.69, www.themacallan.com). The award winning Fine Oak range was heralded to be "by far the best range of non-vintage whiskies to be launched by any one distillery for possibly the last decade."2
Laden with notes of ripe fruits, citrus, vanilla and hints of spice, The Glenrothes Select Reserve typifies the Speyside distillery house style. A vatting of casks distilled in different years, Select Reserve is presented in the iconic Glenrothes bottle and is the very essence of The Glenrothes range (RRP £31.99, www.theglenrothes.com)
For the ultimate indulgence, Highland Park 40 year old has the wow factor and is described by whisky expert, Dave Broom, as "A stunningly great whisky. One of the finest I've had for a considerable time."3 It is the oldest expression in Highland Park's portfolio and unusually for such an aged whisky it is a permanent fixture in the range. It holds a beautiful balance of sweet toffee notes, dark chocolate, black cherries, honey, sun dried orange zest and aromatic heather (RRP £899, www.highlandpark.co.uk).
For a one-off collectors' item, The Macallan Masters of Photography Rankin Limited Edition bottle makes a truly special gift. The Macallan partnered with iconic photographer Rankin, to create 1,000 unique, individual works of art featuring the Speyside distillery and Rankin's muse Tuuli. The Fine Oak 30 years old single malt Scotch whisky comes presented in a black leather box with silver tooling, containing an original Rankin Polaroid and a booklet signed by Rankin, certifying it as an original. The bespoke label is in black and silver livery which matches the Polaroid contained within the box (RRP £899, www.themacallan.com).
<< Back to all the latest whisky news brought to you by Planet Whiskies
Distillery of the Month: November 2023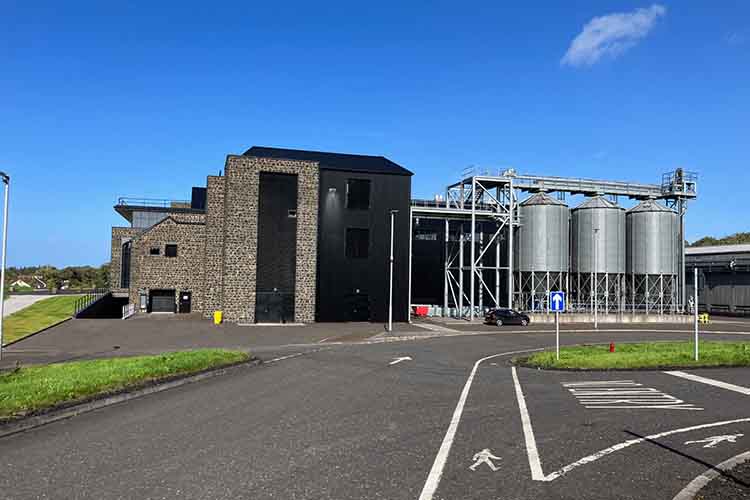 Planet Whiskies visited the new Bushmills Distillery in Northern Ireland on the 25th and 26th of September. Read our review of the experience of Bushmills and Northern Ireland at Planet Whiskies tour of Bushmills and Northern Ireland
You can also read the whole section about Bushmills Distillery at Bushmills Distillery Information on Planet Whiskies... So Bushmills is Planet Whiskies Distillery of the Month title for November 2023
Whisky Advent Calendars 2023
Get Newsletter
Subscribe to our newsletter to get latest news, popular news and exclusive updates.