The Famouse Grouse Launches 'The Famous Dad Dance' 29 May 2009
Published Date: 29th March 2009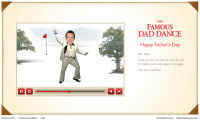 Dad's all around the UK will be in for a laugh this Father's Day (21st June 2009), as The Famous Grouse launches its entertaining new microsite 'The Famous Dancing Dad '.
At www.thefamousdaddance.com, visitors can use a photograph to customise and create a film of their own dad performing a typically embarrassing dad-like dance, before sending it on to the man in question and sharing it with friends and family.
The fun online campaign will target adults wanting to send their dad an extra special gift this Father's Day, and also highlight's The Famous Grouse's unique personalised label system, which allows customers to create a bespoke label for their loved ones.
Gerry O'Donnell, Director, The Famous Grouse commented: "The Famous Dancing Dad campaign is a great way to give your dad – and all his friends and family – something to smile about this summer. We hope that the new microsite will bring a lot of enjoyment, to both fans of The Famous Grouse and newcomers to this iconic brand on Father's Day."
The website will go live on 28 May 2009.
The Famous Grouse is Scotland's No. 1 selling whisky and is a blend of award-winning single malts, including The Macallan and Highland Park, combined with subtle favours of finest grain whiskies to create a blend of the smoothest character.
Please enjoy our whisky responsibly www.drinkaware.co.uk
<< Back to all the latest whisky news brought to you by Planet Whiskies
Distillery of the Month: November 2023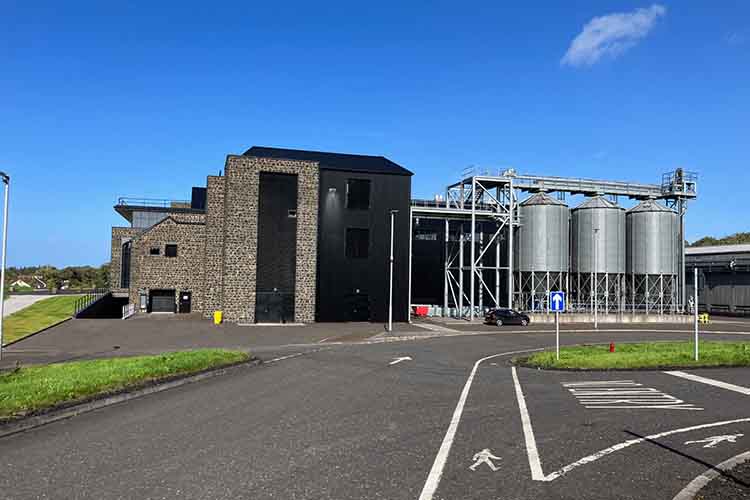 Planet Whiskies visited the new Bushmills Distillery in Northern Ireland on the 25th and 26th of September. Read our review of the experience of Bushmills and Northern Ireland at Planet Whiskies tour of Bushmills and Northern Ireland
You can also read the whole section about Bushmills Distillery at Bushmills Distillery Information on Planet Whiskies... So Bushmills is Planet Whiskies Distillery of the Month title for November 2023
Get Newsletter
Subscribe to our newsletter to get latest news, popular news and exclusive updates.