Whisky production commences at Speyside Dunphail Distillery
Published Date: 18th October 2023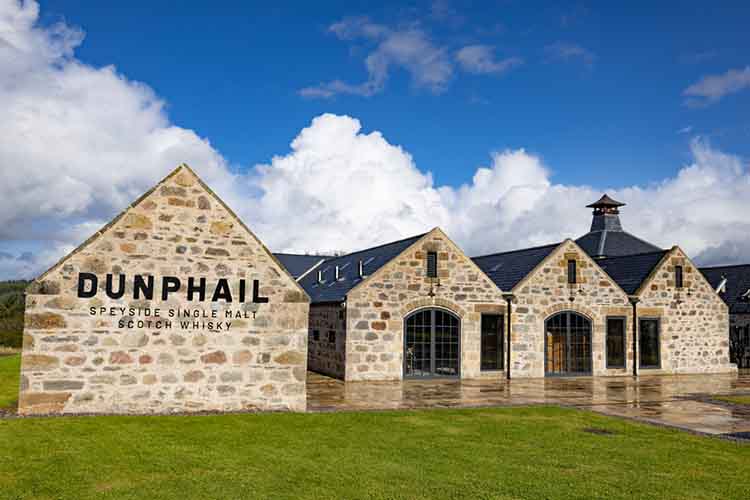 First distillation takes place at new Speyside distillery
Dunphail's on-site malthouse and kiln honours and preserves the craft of traditional distillery malting
Dunphail today announced that full production had commenced at its recently opened distillery and visitor centre in Morayshire. Following the sign off of all the approvals required to commence operations, the first cut of Dunphail's newly distilled "fat and fruity" spirit took place at 10:15am on 6th October.
The distillery was self-constructed over 18 months by the team behind the acclaimed Bimber Distillery. The 200,000 LPA capacity site, converted from an existing farm steading, now aims to shift the perceptions of what Scotch whisky can be.
Taking the traditions of the past to craft the whisky of the future, Dunphail will operate a the full suite of time-honoured processes including: on-site floor malting; traditional kilning; long fermentations and directly-fired stills. Producing both unpeated and peated single malt whiskies, the distillery will employ these long-established techniques to craft highly textural, fruit-forward single malt whiskies which offer a profound, expressive character kindred to the most distinctive whiskies created in Scotland's past.
Dunphail's malthouse features the first distillery-based malting floor newly constructed in Speyside since 1898. As well as fundamental to Dunphail's whisky character, the facility was carefully designed and built to preserve this highly traditional craft and is operated using traditional malting tools.
Speaking of commencing production at Dunphail, Founder and Master Distiller Dariusz Plazewski said: "It has long been my calling to produce whisky that has been shaped by the richness of distilling heritage. At Dunphail we're taking a extremely detailed approach to our whisky making – combining our knowledge and deep passion to ensure that everything we do is driven by the fundamentals of flavour and quality. Constructing the distillery over the last 18 months has been both a lifelong dream and one of the biggest challenges of my career. But that time and effort has been well worth it – our first batch of new make spirit is simply astonishing and unlike anything I've tasted to date. It is incredibly fat and fruity and already packed full of the personality derived from our traditional production processes. I'm looking forward to sharing it and working with my team to shape it into a truly extraordinary Speyside whisky over the years to come."
The distillery's visitor centre and shop opened earlier this year, offering daily tours and tastings of Dunphail's Dava Way whiskies to a growing number of visitors. Over time it is envisaged that the distillery's tour programme will be expanded to include both deep-dive warehouse experiences as well as visitor blending sessions.
More Whisky News
Distillery of the Month: November 2023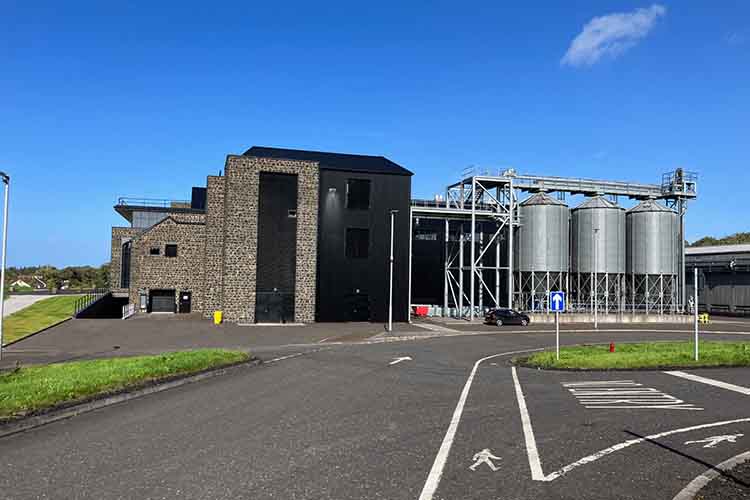 Planet Whiskies visited the new Bushmills Distillery in Northern Ireland on the 25th and 26th of September. Read our review of the experience of Bushmills and Northern Ireland at Planet Whiskies tour of Bushmills and Northern Ireland
You can also read the whole section about Bushmills Distillery at Bushmills Distillery Information on Planet Whiskies... So Bushmills is Planet Whiskies Distillery of the Month title for November 2023
Get Newsletter
Subscribe to our newsletter to get latest news, popular news and exclusive updates.