The (Very) Unofficial Royal Engagement Cocktail from Drambuie
Published Date: 17th November 2010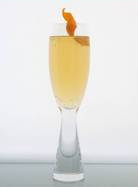 In an audacious display of commercial bandwaggonism, Jamie Stephenson, Brand Ambassador for Drambuie Liqueur has created the 'Engaging Dram' to celebrate the announcement of Prince William's engagement to Miss Katherine Middleton.
Drambuie is renowned, not only for creating iconic cocktails, such as the world famous Rusty Nail, but for its Royal connections. The elixir at the heart of Drambuie was created more than 260 years ago exclusively for Prince Charles Edward Stuart of Scotland. It is a unique combination of aged Scotch whiskies, heather honey and a blend of herbs and spices - a recipe kept secret since 1745.
Jamie said of the cocktail: "The engagement is such big news I was keen to do something to celebrate, and what better way than with a special dram of Drambuie, an iconic drink with historic Royal links.
"The Engaging Dram's ingredients represent the Royal heritage, perfectly paired with modern, stylish flavours and presented in an elegant and beautiful way – just like the couple themselves.
"You never know they may even serve it at the wedding – I'll leave a message on the Queen's Facebook wall and see what she thinks of it."
To celebrate the Royal engagement the Drambuie way simply follow this recipe:
Engaging Dram
20ml Drambuie Royal Legacy 1745
5ml Lemon Juice
Dash Orange Bitters
100ml Rosé Champagne
Stir gently in a mixing glass and pour into a chilled flute. Garnish with a twist of orange
The cocktail uses Gold Award winning limited edition bottling THE ROYAL LEGACY OF 1745™, created to celebrate the centenary of the first commercial bottling of Drambuie in Edinburgh in 1909, The Royal Legacy of 1745 is a sublime interpretation of the original royal spirit enjoyed by Bonnie Prince Charlie in 1745. At its heart remains the Prince's legacy – his secret elixir of exotic herbs and spices sourced from around the globe and unchanged for 260 years.
For more information visit www.drambuie.com
Drambuie encourages responsible drinking
www.drinkaware.co.uk www.scotch-whisky.org.uk
<< Back to all the latest new brought to you by Planet Whiskies
Distillery of the Month: November 2023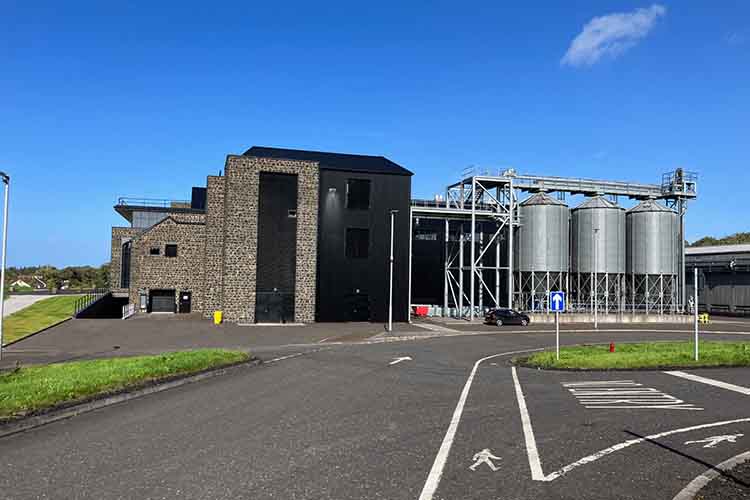 Planet Whiskies visited the new Bushmills Distillery in Northern Ireland on the 25th and 26th of September. Read our review of the experience of Bushmills and Northern Ireland at Planet Whiskies tour of Bushmills and Northern Ireland
You can also read the whole section about Bushmills Distillery at Bushmills Distillery Information on Planet Whiskies... So Bushmills is Planet Whiskies Distillery of the Month title for November 2023
Get Newsletter
Subscribe to our newsletter to get latest news, popular news and exclusive updates.