Cuba Gooding Jr. Backs Chivas Regal's Campaign To Raise Awareness Of Filmaid International - 28th May, 2012
Published Date: 28th May 2012

FilmAid UK Chair Iliane Ogilvie Thompson, Chivas Regal Brand Director James Slack and Academy Award winning actor, Cuba Gooding Jr., celebrated FilmAid's work in Cannes.
Chivas Regal, the original luxury whisky and official sponsor of the 65th Festival De Cannes, reaffirmed its commitment to its global brand partner FilmAid International after announcing plans for a new global fundraising programme.
To mark the first year anniversary of the Chivas Regal FilmAid partnership, Chivas unveiled a new short film documenting the amazing work of FilmAid focussing on a FilmAid project at the Kakuma Refugee Camp in Kenya.
FilmAid is a non-profit organisation that uses the power of film and media to transcend language and literacy, bringing life-saving information, psychological relief and much-needed hope to refugees and other communities in need.
The announcement was made last week at an intimate event in the Chivas House on the Croisette and is part of Chivas Regal's renewed ambition to raise awareness of FilmAid's work whilst at the same time continuing to provide financial support for projects in East Africa to Asia and Haiti.
Oscar winning actor and FilmAid supporter, Cuba Gooding Jr., joined FilmAid UK Chair Iliane Ogilvie Thompson and Chivas Regal Brand Director, James Slack on stage for an exclusive screening of the new short film commissioned by Chivas.
In addition, to help bring the partnership to life in Cannes, the film was supported by an exhibition of images captured during filming by distinguished Magnum Photos photographer, Olivia Arthur.
Cuba Gooding Jr. praised FilmAid's unique work in using the power of film to bring hope and joy to refugees. He said: "Communities in crisis need information and empowerment. FilmAid provides both through the power of film, and I am delighted to be here to support their work and the generosity of Chivas Regal."
Cuba was in Cannes for a special screening of the film, Red Tails, which he stars in and which tells the true, heroic story of the Tuskegee airmen. He was joined by George Lucas, director Anthony Hemingway, and producer Rick McCallum for a special screening last Friday, May 25th on the Cinema de la Plage.
James Slack, Chivas Regal Brand Director, said, "After a successful first year of the partnership, we are delighted to reaffirm our commitment to FilmAid. Generosity of spirit lies at the heart of the Chivas brand and we are proud to play a continued role in providing financial support to projects worldwide."
"The FilmAid film will help kick-start our fundraising plans for the year ahead but equally as important raise awareness of the charity's amazing work by bringing FilmAid's inspirational story to Cannes."
Caroline Baron, FilmAid Founder, said, "FilmAid was formed in 1999 with the belief that movies could have a healing effect on refugees and displaced people, specifically those fleeing war in Kosovo."
"More than a decade later, FilmAid's work exhibiting and producing educational and inspirational films is thriving in communities affected by war and natural disaster in Haiti, Kenya, Thailand and beyond. Our work would not be possible without the generous support of organizations like Chivas Regal. We are deeply grateful."
Since the launch of the partnership, Chivas Regal has pledged over US$250,000 investment to support FilmAid projects around the world. The funds raised have assisted with the operational costs of these projects, in particular areas such as film workshops, outdoor evening screenings and community based film production.
This year, the partnership continues with greater global ambition to raise awareness for FilmAid. Plans are already underway for a second Chivas Legend's fundraising dinner in Dubai, as well as an increased presence at future events and film festivals providing more opportunities to promote the partnership and raise much needed funds.
Chivas Regal and FilmAid International: Inspiring and educating displaced communities through Film.
<< Back to all the latest whisky news brought to you by Planet Whiskies
Distillery of the Month: November 2023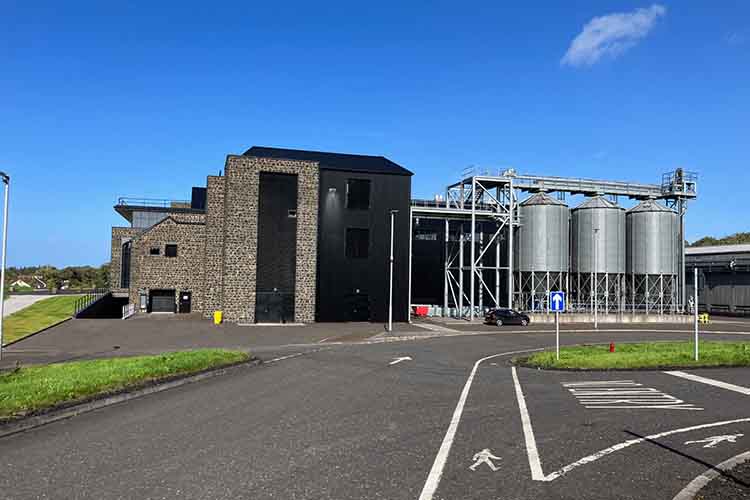 Planet Whiskies visited the new Bushmills Distillery in Northern Ireland on the 25th and 26th of September. Read our review of the experience of Bushmills and Northern Ireland at Planet Whiskies tour of Bushmills and Northern Ireland
You can also read the whole section about Bushmills Distillery at Bushmills Distillery Information on Planet Whiskies... So Bushmills is Planet Whiskies Distillery of the Month title for November 2023
Get Newsletter
Subscribe to our newsletter to get latest news, popular news and exclusive updates.