Black Bull is Best in Glass!
Published Date: 5th December, 2011

Black Bull 40 year old, the flagship of Duncan Taylor's award winning range of deluxe blends has seen off competition from some of the world's most respected whiskies to be named as the overall winner at this year's Best in Glass awards.
Held annually in London, the Best in Glass awards consist of a blind tasting of short listed whiskies by leading industry figures from the wine and spirits sector. A spokesman for the judges commented:
"The panel were wowed by the balance of this superbly put together whisky, which demonstrated incredible fruit, vanilla and complex, aged oak notes, with a rich and highly moreish character."
Scott Watson, CEO of Duncan Taylor Scotch Whisky Limited, commented:
"It's tremendous to see Black Bull 40 year old recognised with a prestigious Best In Glass award. To come out top in a blind tasting from such an esteemed panel of Independent judges is a great honour and a fantastic testament to Black Bull's boldly Independent character.
A small batch release, the indulgent, sublimely balanced profile of Black Bull 40 year old is delivered by a 90% malt to 10% grain marriage of some of the rarest vintage whiskies in the world today.
Black Bull has always been coveted by the world's whisky connoisseurs and we are very proud to see our key brand receiving global recognition as one of the very best in its field."
In addition to the Best in Glass Award, Black Bull has received 5 key wine and spirits gold medals in 2011 so far. These include accolades from the World Whisky Awards, the International Wine and Spirits Competition, International Spirits Challenge and the Scottish Field Whisky Challenge.
Now in its fourth year, the Best in Glass awards subjects a shortlist of whiskies to 3 rounds of blind tasting by a panel of experienced judges.
<< Back to all the latest new brought to you by Planet Whiskies
Distillery of the Month: December 2023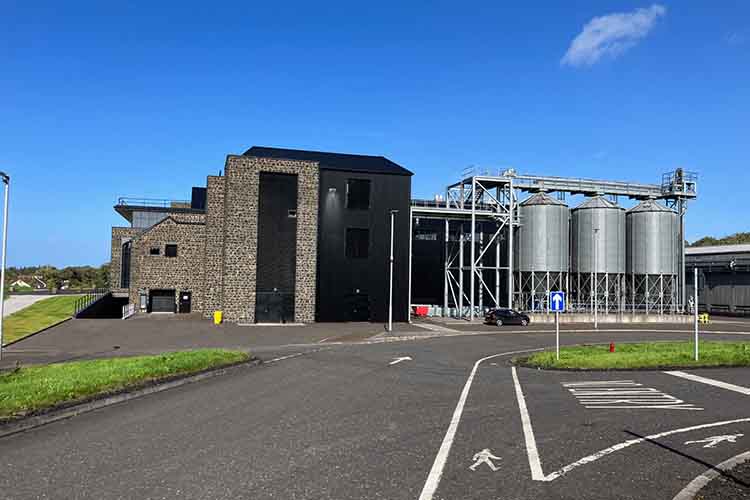 Planet Whiskies visited the new Bushmills Distillery in Northern Ireland on the 25th and 26th of September. Read our review of the experience of Bushmills and Northern Ireland at Planet Whiskies tour of Bushmills and Northern Ireland
You can also read the whole section about Bushmills Distillery at Bushmills Distillery Information on Planet Whiskies... So Bushmills is Planet Whiskies Distillery of the Month title for December 2023
Get Newsletter
Subscribe to our newsletter to get latest news, popular news and exclusive updates.