Diageo Partners with Cruise Lines to Shake Up Cruise Line Cocktails: Princess Cruises and Norwegian Cruise Line
Published Date: 21st March, 2013
· DIAGEO RESERVE WORLD CLASS launches the globally-recognised Bartender of the Year competition on-board Princess Cruises and Norwegian Cruise Line

· Norwegian Cruise Line joins program pioneered by Princess Cruises in 2012

· On-board bartenders will be trained in the art of mixology and cocktail trends, greatly enhancing the passenger fine drinking experience

Miami, Fla. 21st March 2013; Diageo Global Travel and Middle East today announced a new partnership for 2013 with Princess Cruises and Norwegian Cruise Line to deliver an exciting on-board cocktail training program, as part of one the of world's most prestigious mixology competitions - DIAGEO RESERVE WORLD CLASS.
The cruise channel has been identified as one of the most exciting sectors for development in the global cocktail market, and this growing initiative reflects a significant investment by Diageo into the channel.
Following a successful pioneering partnership with Princess Cruises last year, WORLD CLASS is expanding and welcoming Norwegian Cruise Line to the program for 2013. The extended program will elevate the craft of the on-board bartender, revolutionising the cocktail culture for passengers and placing Princess Cruises and Norwegian Cruise Line at the forefront of mixology trends.
This year's DIAGEO RESERVE WORLD CLASS program will train over 400 cruise line bartenders in locations spanning the globe, from Sydney to Buenos Aires to Naples. The cruise line bar staff will be trained by experts in the most progressive cocktail trends and pitted against each other in a series of hotly-contested heats. A cruise line finalist will then go forward to take part in the DIAGEO RESERVE WORLD CLASS Bartender of the Year final, competing alongside bar tenders from the four corners of the globe.
First launched in 2009, DIAGEO RESERVE WORLD CLASS operates in 50 countries and has inspired and educated over 15,000 bartenders globally, using the finest spirits from the Diageo Reserve collection.
The announcement that both Princess Cruises and Norwegian Cruise Line will take part in the 2013 initiative, follows news that this year's star-studded global final will be also held aboard a boutique cruise liner in the Mediterranean Sea1 – highlighting the increasing importance of the cruise channel, as a sector leading the way in global cocktail culture.
Bartenders will be immersed in cutting edge cocktail-making trends such as 'Retro Chic,' 'Tropical Journey,' and 'Hollywood Bollywood Hong Kong,' balancing a spirit of old school glamour with creative concoctions such as the 'Casino Royale.' They will also be coached to develop showmanship in DIAGEO RESERVE WORLD CLASS, the drinks industry's largest and most credible investment in luxury drinking experiences.
Louise Higgins, Marketing Director, GTME Americas, said: "We are delighted to be investing in and expanding the program this year to welcome Norwegian Cruise Line on-board. Last year Princess Cruises was our first partner in WORLD CLASS. Both are renowned for their best-in-class bartenders. By participating in what is one of the world's most credible cocktail competition, these bartenders will take their cocktail making skills to new levels and hone their excellent customer service skills – all to the benefit of guests who will enjoy their innovative creations in the luxury setting of the cruise liners."
Philip Duff, expert mixologist at Liquid Solutions is leading the training: "We are thrilled to be working with Diageo Global Travel and Middle East, Princess Cruises and Norwegian Cruise Line to immerse their bartenders in cutting edge cocktail trends. By equipping the ships' bartenders with these progressive skills we are all helping to bring a unique fine drinking environment to cruise passengers the world over."
Peter Tobler, Vice President, Food and Beverage Operations, Princess Cruises said: "Based on the huge success of WORLD CLASS last year, we are delighted to be back for a second year. One of our bartenders reached the global final last year in Rio de Janeiro and we are hoping to recreate this success in 2013. We believe this partnership with Diageo GTME will further excite our cruise passengers and make their fine drinking experience on-board our ships even more memorable. WORLD CLASS is not only about showcasing the world's best bartenders, it's about inspiring them to be pioneers in the innovative and ever-changing cocktail arena. We are delighted that we will be able to treat our passengers to a winning combination of the world's finest luxury spirits and the latest trends in mixology."
Wesley Cort, Director of Restaurant & Beverage Development and Operations for Norwegian Cruise Line, said: "Introducing our bartending talent to DIAGEO RESERVE WORLD CLASS will take the quality of our guest service to new levels of excellence. Our guests are seeking luxury experiences and the finest spirits while on vacation. This program will help our bar team to enhance those experiences with expanded knowledge of premium spirits, fresh ideas for cocktails and an ability to entertain our guests."
Follow the competition on Facebook at the 'Global WORLD CLASS Finals' pagehttp://www.facebook.com/GlobalWorldClassFinals or follow our boards at http://pinterest.com/WCSociety/ for our top selection of luxury photos from the 2012 finals.
<< Back to all the latest whisky news brought to you by Planet Whiskies
Distillery of the Month: November 2023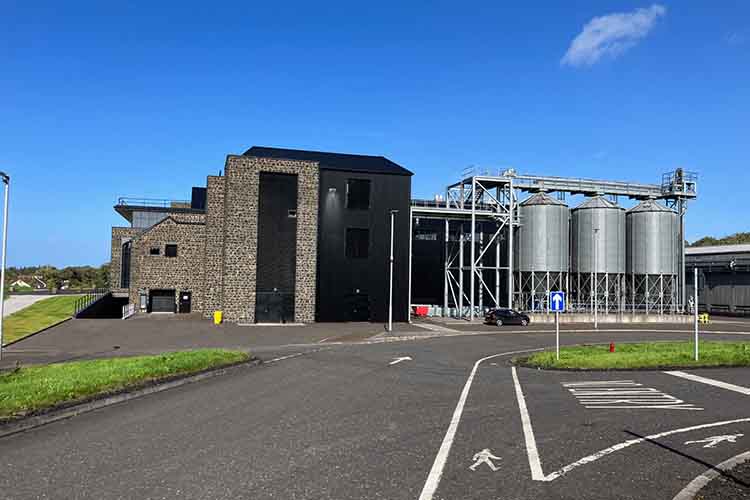 Planet Whiskies visited the new Bushmills Distillery in Northern Ireland on the 25th and 26th of September. Read our review of the experience of Bushmills and Northern Ireland at Planet Whiskies tour of Bushmills and Northern Ireland
You can also read the whole section about Bushmills Distillery at Bushmills Distillery Information on Planet Whiskies... So Bushmills is Planet Whiskies Distillery of the Month title for November 2023
Get Newsletter
Subscribe to our newsletter to get latest news, popular news and exclusive updates.