Cutty Sark Tam o'Shanter - Toasting the Bard - Robert Burns Birthday - 25th January
THE PERFECT DRAM TO TOAST THE BARD
"Tam tint his reason a' thegither,
And roars out, 'Weel done, Cutty-sark!'
And in an instant all was dark:
And scarcely had he Maggie rallied
When out the hellish legion sallied."
Excerpt from Tam o'Shanter by Robert Burns (written 1790)
If you're looking to raise a toast to Scotland's national poet this Burns Night (25th January) then look no further than the award winning Cutty Sark Tam o'Shanter Blended Scotch Whisky. This expression is a development of the acclaimed Cutty Sark 25 year old with a distinctly darker, wilder side befitting of Burns' famous Tam O'Shanter tale.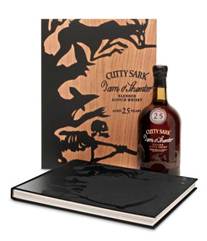 The bottle itself features a scene from the poem etched around the bottle, as well as a wax closure showing Tam's face. The designs are inspired by the late Alexander Goudie, one of Scotland's finest figurative painters. The bottle is presented in a stunning bespoke oak gift box also decorated in the style of Goudie. It also contains a 134-page book which tells the Tam o' Shanter story through over 50 illustrated scenes by Goudie, bringing Tam's story to life in a distinctive and dramatic style, and would make the perfect gift for whisky and poetry lovers alike.
The Tam o'Shanter bottling is an exploration of the Cutty Sark brand's fascinating heritage, and tells the story of how the whisky got its name. The name 'Cutty Sark' was selected by the builders of the famous clipper now homed in Greenwich, from the poem Tam o'Shanter, penned by Robert Burns in 1791. The tale, last year named as Scotland's favourite Burns poem*, tells the story of an Ayrshire man, Tam, who when riding home from the pub one evening happens across a gathering of witches and warlocks. One of the witches, Nannie, who is described to be wearing a short shirt, or 'Cutty Sark', chases after Tam, but only manages to catch the tail of his horse before he makes his escape.
Only 5,000 bottles of this new blend have been created. It is available from The Whisky Shop, The Whisky Exchange and Gleneagles priced at £199 (RRP). It can also be enjoyed by the dram at Gleneagles.
Cutty Sark Blended Scotch Whisky was first created in London 1923 and relaunched in the UK in 2010. This lighter blend is a versatile whisky and makes a perfect base for long mixed drinks. For more information on Cutty Sark Blended Scotch Whisky please visit www.cutty-sark.com.
Click to buy Cutty Sark Tam o'Shanter Blended Scotch Whisky
Distillery of the Month: November 2023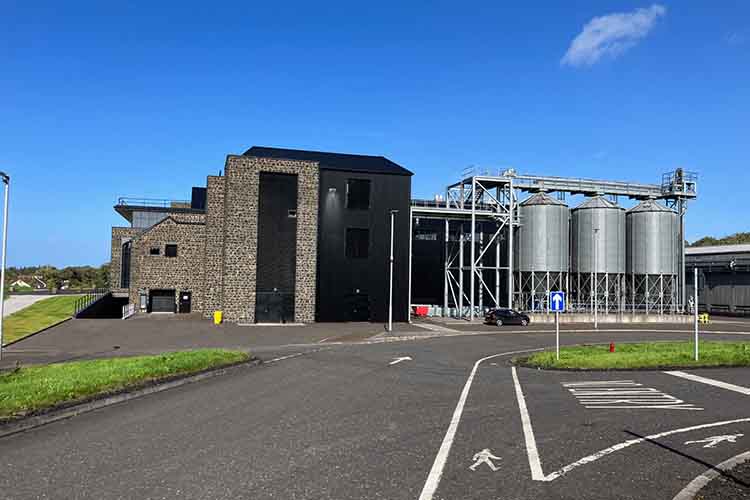 Planet Whiskies visited the new Bushmills Distillery in Northern Ireland on the 25th and 26th of September. Read our review of the experience of Bushmills and Northern Ireland at Planet Whiskies tour of Bushmills and Northern Ireland
You can also read the whole section about Bushmills Distillery at Bushmills Distillery Information on Planet Whiskies... So Bushmills is Planet Whiskies Distillery of the Month title for November 2023
Get Newsletter
Subscribe to our newsletter to get latest news, popular news and exclusive updates.