Fettercairn Distillery Unveils New 16 Years Old Too It's Core Range
New addition to the Single Malt Whisky celebrates unconventional maturation journey.
Published Date: 4th June 2020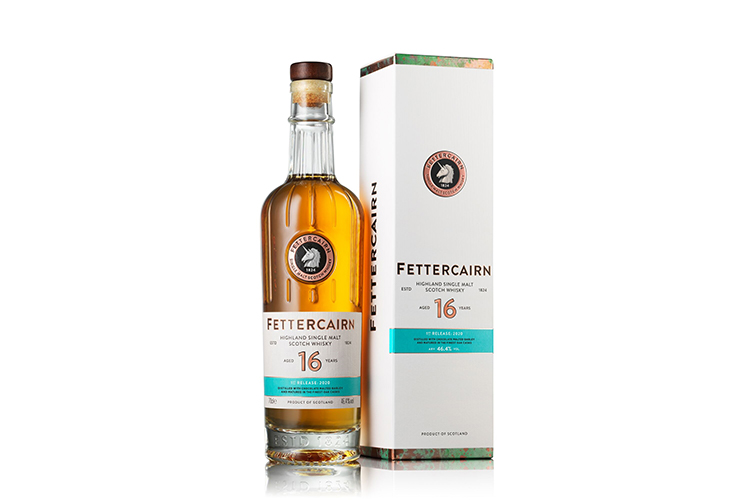 Fettercairn Distillery has today unveiled a new addition to its core range of single malt whiskies, Fettercairn 16 Years Old. This is the first of a number of new products set to be released this year, as the distillery looks to build on the positive response garnered by previous releases from this truly distinctive Single Malt Whisky.
Fettercairn 16 Years Old, which fills the space between the 12 and 28 Years Old in the core range, showcases a specific maturation journey, designed to hero the distillery's tropical style achieved from the distinctive copper cooling ring distillation process.
This release has been distilled with chocolate malted barley and matured in first fill American ex-bourbon casks, before being finessed in select sherry and port casks for two further years. The heavily kilned chocolate malted barley, rising to a temperature of 210 degrees over two hours, creates a rich flavour and a dark roasted colour.
Bottled at 46.4%, Fettercairn 16 Years Old is sunset gold in colour, with rich harvest highlights. On the nose, this single malt brings together vanilla and ginger with sun-kissed raisins and on the palate, it is the combination of succulent peach, ginger and caramel which gives way to banana, with chocolate and demerara sugar on the finish.
Kirsteen Beeston, Head of International Malts at Whyte and Mackay, said, "Since we launched the new-look Fettercairn 2 years ago, we've talked and listened to those across the full spectrum of the whisky community to understand what they think of our whiskies. These new releases are testament to the importance of this feedback. Beginning with this wonderful 16 Years Old, we share how we shape our approach to whisky making and the stories that define Fettercairn. We are confident that we are bringing single malts to market that will truly excite whisky drinkers and allow us to celebrate Fettercairn for the incredible single malt that it is."
This 16 Years Old will be the first of a series of whiskies celebrating this age. Once this first release is sold out, the distillery will explore which spirit best tells the story of Fettercairn, its unique distillation process and an inspiring maturation journey for the next release.
As announced in late 2019, there are two additions to the Global Travel Retail offer - the 16 Years Old (1L) and 23 Years Old (70cl), which will sit alongside the GTR exclusive 12 Years Old Pedro Ximénez. The core domestic range will be bolstered with the addition of Fettercairn 22 Years Old, to further bridge the gap between the 12 and 28 expressions.
At the older and rarer end of the spectrum, a new Fettercairn 46 Years Old which was distilled in May 1973, continues the celebration of the distillery's maturing stocks and showcases a whisky finished in Tawny Port Pipes.
Fettercairn 16 Years Old is available exclusively in the UK from The Whisky Shop throughout June, thereafter via specialist retailers, at an RSP of £69. The GTR edition will be in 1L formats with an RSP of £80.
Release dates and prices for the additional releases will be confirmed in due course.
More Whisky News
Distillery of the Month: November 2023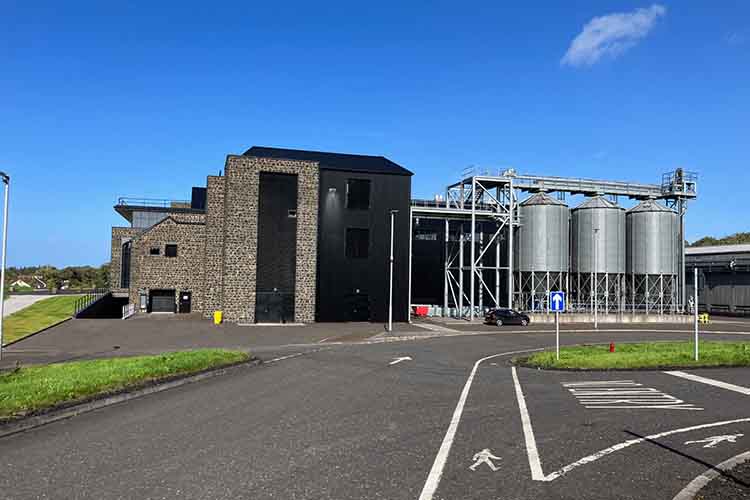 Planet Whiskies visited the new Bushmills Distillery in Northern Ireland on the 25th and 26th of September. Read our review of the experience of Bushmills and Northern Ireland at Planet Whiskies tour of Bushmills and Northern Ireland
You can also read the whole section about Bushmills Distillery at Bushmills Distillery Information on Planet Whiskies... So Bushmills is Planet Whiskies Distillery of the Month title for November 2023
Get Newsletter
Subscribe to our newsletter to get latest news, popular news and exclusive updates.