Planet Whiskies - Latest Whisky News, Scottish Single Malts Whisky & Other Whisky (Whiskey) Brands Worldwide
Planet Whiskies is a whisky website that has everything to do with our favourite dram. On this site you will find every type of whisky available from countries like Scotland, Wales, Japan, Ireland, Australia, New Zealand, Canada, India, Sweden and America. There are whisky listings for Single Malts, Blends, Grain when available and all the different types of American whiskies including corn and Tennessee Whisky .
On this site we will try to explain in the in's and out's of the whisky industry through their whisky brands, tours, distilleries and whisky newsletter from within the industry. We will explain all about the different kinds of whisky from the main whisky countries of the world and the types of whisky that are available. Starting from famous world distilleries where the whisky is made to a 'nearly' full list of Scottish Single Malts sorted by the distillery where the brand is/was producted. Some of the whiskies have tasting notes telling reader what colour, taste the whisky is for example smoky, light, delicate or rich. Planet Whiskies will always try to tell you the facts regarding the different brands of malt whisky and the list is always growing in size before new releases are always being brought onto the market by the distilleries every week.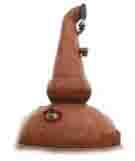 On Planet Whiskies there is a full listing of Scottish Whisky Distilleries with a page for each distillery. On these pages you can read about the history of the distilIery, contact details, tours and opening/closing times for the distillery and any shop which is located within the distillery. Also when supplied to Planet Whiskies all the latest whisky news from each of the distillery regarding latest releases, offers, whisky tours etc will be shown by the way of links at the bottom of the pages linking to their press releases. This should help everyone to find out more about each of the distilleries. If you want to find out more about the distilleries within Scotland please head to the Scottish Whiskies Distilleries home page.
Single Malts Direct Specials
Single Malts Direct have over 1,200 single malts whiskies available to buy online and all at great prices with worldwide delivery. To go direct to their website and see all their products please go to www.singlemaltsdirect.com.
On the website they also have a number of special offers available and if you would like to see these offers please click the following link Single Malts Direct Special Offers.
Wemyss Malts and Blends

Planet Whiskies has been a follower of Wemyss Malts for a number of years now and having a page all about their whisky was a must for us. Wemyss Malts have been connected to the Scottish Whisky Industry since the early 19th century and with a new distillery going to be open soon, we can tell Wemyss Malts is going to go from strength to strength over the coming years. They have a number of Single Cask Malts and Blends available to buy through their website. All the malts are natural in colour and are selected by Charlie MacLean - The Scottish Authority on malt Whisky.
Read more about these whiskies and their latest press releases at the following pages. You will also be able to buy these malts and blends through their website - Read more about Wemyss Malts
Subscription to the Whisky Magazine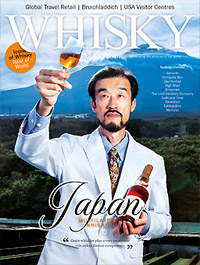 Subscribe to the Whisky Magazine through Planet Whiskies is easy. All you have to do is click the below links. This magazine subscription is excellent if you want to know everything about all favourite drams and all the latest happening within the whisky industry.
If you want to find out more about the whisky magazine subscription offer please click here- Read more the Whisky Magazine on Planet Whiskies or if you would like to go directly to the website that offers this subscription please Go straight to Whisky Magazine Subscription Offer
Kennetpans Distillery and Trust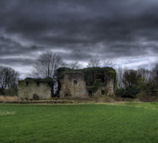 Kennetpans Distillery has a deep history within the whisky industry of both Scotland and Ireland, and still has connections even though the distillery closed around 200 years ago. Some famous whisky names still have their roots at Kennetpans including Cameronbridge, Jameson and Haig whisky brands. This keeps the Kennetpans legacy living on and in November 2011 the charity, Kennetpans Trust, was formed. The trust hope to bring the legacy back to the forefront of the whisky industry . Read more
Black Bull Special Reserve No.1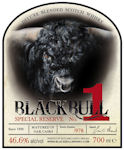 Independant bottler Duncan Taylor has just releases another addition to their Black Bull range call Black Bull Special Reserve Batch No.1 with a strength of 46.6%. This blend is excellent quality and uses the best malt and grain whiskies. Tasting notes for this blend as as follows. Colour is Pale Amber. To the nose there is a smell of Honeycomb, nutty and oily smell. There is a taste of olive bread, then heavier fruity notes, plums, raisins – maybe grapefruit and a brief encounter with soft smoke. With time more syrupy citrus notes emerge along with a little bitter chocolate orange. Aftertaste last for about 30 mins and tingy on the lips. There are less than a 1000's bottles distilled. Read more at Single Malts Direct website - Black Bull Special Reserve No.1.
Dawson's Old Curio Blended Whisky - Spring Cap - Bottled 1950's for £275.00

White Horse 8 Year Old (HM King) - Bottled 1930's - 113cl for £599.00

Bells Royal Vat 12 Year Old - Bottled 1930's for £350.00

Cutty Sark Blended Scotch Whisky for £18.65
Echo Spring Kentucky Straight Bourbon Whiskey for £26.95

Evan Williams Single Barrel Bourbon for £33.25

Old Fitzgerald Gold Label Bourbon for £24.65

Wild Turkey 101 Bourbon for £26.95
Other Whisky information on Planet Whiskies
On this site now I am putting together a full list of worldwide whiskies from distilleries throughout the world where you can buy your favourite dram. All the Scottish Blended whiskies have been completed and you will find them on Scottish Blended Whisky pages. There are well over 100 blends on these pages and you are sure to find the Scottish Blend that you are looking for. I have just started to price the Scottish Single Malts and I hope these malts will be done over the next few weeks. With over 1500 malts going to be priced and listed on this site you can imagine the task involved, but one worth doing for the readers of this site and one that will bring much more interaction about each of the whiskies than a lot of other whisky site who just put a price on the bottle with a link to buy. You can also see now a large number of Scottish Grain Whiskies and I have been receiving so many email world-wide saying that they did not know there was so many to choose from. There are around 100 American Bourbons, American Corn Whiskies and American Tennessee Whiskies to view and buy if you wish. I also plan in the near future to include a section where you can buy all your whisky glassware. This section will be appearing over the next few weeks so please remember to visit back soon to see what has been updated.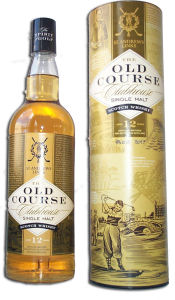 Blended and Grain whiskies are written about in detail on this site. As I am Scottish myself I know a lot of the brands in Scotland, but this website is about all the different types of whisky that are available around the world and I will be writing about whiskies that are Irish, Welsh, Australian, American, Canadian and of course Japanese which is up and coming and gaining large recognition within the industry. As there are a few spellings of whisky around the world, there will only be one that I will use on this website. So whiskey the local name for this product in some countries will not be used even when I am describing their products. A few countries do spell whisky the Scottish way such as Japanese, Canadian and Indian, with the last two because of being involved with the British Empire. Japanese whisky is spelt the Scottish way because the first person to distil whisky learned the trade in Scotland.
It is important to mentions that on this website I will be writing about all the distilleries in the world. But large parts of this website will be about the Scottish Whisky industry and the famous distilleries that are present like The Glenrothes Distillery, Glengoyne Distillery, Isle of Jura distilleries, Highland Park Distillery on Orkney, Glenmorangie Distillery and of course the Ardbeg Distillery. All these distilleries can be read about in the Latest News Section on this website where you will find out about all the latest news in the whisky industry, but more Scottish Whisky Distilleries can be read about on the Scottish Whisky Distilleries pages on this site. Some of the distilleries do not have a great deal of information relating to them as they have been closed or dismantled over the years, but this website still writes about their history whenever possible and this can bring the readers of this site even more knowledge of the Scottish Whisky industry.

Isle of Skye Blended Whisky - Information and Product Range
Isle of Skye whisky is owned by Ian Macleod Distillers Ltd and still uses the 19th century recipe for all their blended scotch whiskies. This recipe was first used by Clan Macleod whose ancestral home is the Isle of Skye. Read more
Chivas Brother & Pernod Ricard and view their portfolio of whiskies.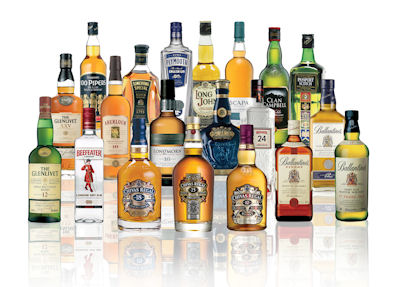 Planet Whiskies has a page dedicated to Chivas Brothers, the Scotch whisky business of Pernod Ricard. The Chivas Brothers business have always been an interest to Planet Whiskies as we are based in Dumbarton, just past the hundreds of warehouse holding the Chivas Regal brand,, so the next step for us was to write a page all about this massive whisky and gin company. Also on the page there is a list of all the press releases that they have supplied to Planet Whiskies over the years. So an insight to the page follows. Enjoy. "This company has developed over the years to become one of the major whiskies companies in the world and has..." Read more about Chivas Brother & Pernod Ricard
Master Distiller of Diageo - Keith Law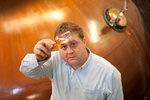 There are now two special pages on this website all about the views of Keith Law, the Master Distiller at Diageo. First page is about Blended Whisky and Food which goes into detail how to mix whisky with food and the second page is a question and answer session relating to Keith's past experiences with whisky and his thought on the whisky industry in general. Both of these pages bring a insight into how a Master Distiller works at one of the largest whisky companies in the world. Enjoy both pages and if you have any comments relating to either pages please email Planet Whiskies and I will post your comments on this website.
There is also a special page on this site stating everything you need to know about the the Benromach Distillery in Speyside. This page is full of history and you can also view the tasting notes of just some of the malts that were produced at the Benromach Distillery. So please browse through these distillery pages and there are plenty of interesting facts and contact details for over 100 whisky distilleries in Scotland. There are also pages of world distilleries where you can see the likes of the Jack Daniel's Distillery in American, the Yamazaki Distillers in Japan and The Irishman Distillery in Ireland . There are also distillery information from other whisky producing countries like Canada, India and Wales. If you would like to have your distillery or whisky brand mentioned on this website please email myself details and I would be happy to add links to other whiskies website so this site can be a directory for readers of the internet regarding whisky. This is a free service and can only be good for both parties as it gives your whisky brand more access to the Internet and help Planet Whiskies to become a truly international whisky site.
It is important to Planet Whiskies to bring the users of this site the latest news regarding whisky and any whisky promotions that are happening in the whisky world. In the near future more in-depth details will be appear on this site from leading whisky distilleries to whisky tours in Scotland and finally around the world. This will include the Bourbon whisky trail and any other tours that have a whisky theme. Also accommodation links will appear for local bed and breakfast and hotels near distilleries. You can browse through the hotels and bed and breakfast in the Scottish Highlands by going the Accommodation in the Scottish Highlands section on the site. If you are looking for accommodation in Campbeltown please visit the page relevant on this site for Accommodation in Campbeltown. There is also a section for accommodation in Islay and Jura and if you are going to visit Scottish Speyside region you must visit the Accommodation section for the Speyside region of Scotland. This will them make it possible for you to plan your own whisky tour. There are great bed and breakfasts that just make you so welcome and also give you inside knowledge of whisky brands. They also have a great supply of local whisky brands that you can taste. The accommodation section on this site will be very exciting for me to do and will bring this site an exciting new area to cover which I hope you all agree with.
Malt Marketing Website

Malt Marketing is a excellent whisky website with a great free app for all the upcoming whisky events and where you can also find your local whisky bars when travelling. This website has hundreds of whisky stories to read about and also a great section regarding whisky tours. Find out more details at www.maltmarketing.com
Scottish Single Malts Whisky Brands
View Malts from Loch Lomond Distillery including brand names Inchfad, Inchmurrin, Croftengea and Inchmoan