Planet Whiskies News Archive - Useful Archive information about whisky from this website
Wemyss Malts and Blends

Planet Whiskies has been a follower of Wemyss Malts for a number of years now and having a page all about their whisky was a must for us. Wemyss Malts have been connected to the Scottish Whisky Industry since the early 19th century and with a new distillery going to be open soon, we can tell Wemyss Malts is going to go from strength to strength over the coming years. They have a number of Single Cask Malts and Blends available to buy through their website. All the malts are natural in colour and are selected by Charlie MacLean - The Scottish Authority on malt Whisky. Read more about these whiskies and their latest press releases at the following pages. You will also be able to buy these malts and blends through their website - Read more about Wemyss Malts
Planet Whiskies Accommodation Pages
You can browse through the hotels and bed and breakfast in the Scottish Highlands by going the Accommodation in the Scottish Highlands section on the site. If you are looking for accommodation in Campbeltown please visit the page relevant on this site for Accommodation in Campbeltown. There is also a section for accommodation in Islay and Jura and if you are going to visit Scottish Speyside region you must visit the Accommodation section for the Speyside region of Scotland. This will them make it possible for you to plan your own whisky tour. There are great bed and breakfasts that just make you so welcome and also give you inside knowledge of whisky brands. They also have a great supply of local whisky brands that you can taste. The accommodation section on this site will be very exciting for me to do and will bring this site an exciting new area to cover which I hope you all agree with.
Subscription to the Whisky Magazine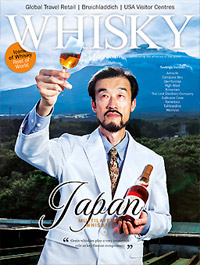 Subscribe to the Whisky Magazine through Planet Whiskies is easy. All you have to do is click the below links. This magazine subscription is excellent if you want to know everything about all favourite drams and all the latest happening within the whisky industry.
If you want to find out more about the whisky magazine subscription offer please click here- Read more the Whisky Magazine on Planet Whiskies or if you would like to go directly to the website that offers this subscription please Go straight to Whisky Magazine Subscription Offer
Spirit of Speyside Whisky Festival Honours Ambassadors - Friday 3rd May, 2013

The Spirit of Speyside Whisky Festival has honoured three stalwarts who have made an outstanding contribution to the event and the wider whisky industry. Three ambassadors – two of them from overseas - were presented with awards for spreading the word about Scotland's national drink at home and abroad at the Festival launch last night (Thursday, 2 May 2013). Read more
Kennetpans Distillery and Trust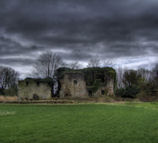 Kennetpans Distillery has a deep history within the whisky industry of both Scotland and Ireland, and still has connections even though the distillery closed around 200 years ago. Some famous whisky names still have their roots at Kennetpans including Cameronbridge, Jameson and Haig whisky brands. This keeps the Kennetpans legacy living on and in November 2011 the charity, Kennetpans Trust, was formed. The trust hope to bring the legacy back to the forefront of the whisky industry . Read more
The Ultimate Luxury Whisky Show - March 2013

The Nth 2013 show at the Encore Hotel Las Vegas March 1st-2nd. For more information please visit www.universalwhiskyexperience.com/nth-shows/nth-2013/show. To find out more about The Ultimate Luxury Whisky Show in Las Vagas on Planet Whiskies you can click the below link. This page will give you general information in relation to booking your tickets for events that are taking place from 28th Febuary to the 2nd March. To visit this page please click here.

Robert Burns Night - 25th January
Welcome to Planet Whiskies section for Robert Burns, the famous Scottish poet. Planet Whiskies has a number of pages that could help your Burn's night to become a successful evening. Having a Burn's night it is so important to select the perfect dram for the occasion like the Cutty Sark Tam O'Shanter 25 Year Old Scottish Blended whisky. If you want to find out the order of service of a traditional Burn's night we have that cover with the The Glenlivet - Definitive Compact Guide to Burn's Night. There is also a section for Chivas 12 showing you a perfect Burn's cocktails using Chivas 12 Year Old.
Spirit of Speyside Whisky Festival 2010 - April 29th - May 3rd 2010

The Spirit of Speyside Whisky Festival is all about whisky in Speyside. There you will find out all about Whisky, Food, Music and the Heritage & Culture of Speyside. The 2010 Festival will as usual have a wide range of events for everyone. Starting on 29th April and finishing on the 3rd of may this festival is one of the best whisky events around. Read more
New to Planet Whiskies - Scottsh Whisky Distillery - Roseisle Distillery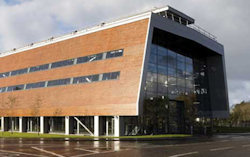 There is also a new distillery on this website which is the hi-tech Roseisle Distillery near Elgin. This distillery cost Diageo £40 million and is a state of the art Distillery which in the coming years will be a massive boost for the Scottish Whisky Industry for exporting our whisky to the world markets as this disitllery will be able to produce over 10 million litres of whisky a year.
You can read more about Scotland's newest distillery at Roseisle Distillery and you can also see a video news story from the BBC on this page. - Click to read more about Roseisle Distillery
The Whisky Show 2010 - 29-30th October 2010, Guildhall, London EC2P
After the roaring success of our inaugural Show in November 2009, and the subsequent clamour from our Visitors and Exhibitors, we are delighted to be putting on The Whisky Show again in 2010. The Brewery in the heart of London's Square Mile has been selected as the venue for The Whisky Show (TWS) this year, and once again we will be offering a luxury tasting event in superb surroundings. Read about 2010 whisky show
Fathers Day 2010 special offers
11th Annual Whiskies of the World Expo & Artisanal Spirits Festival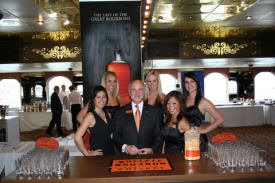 Planet Whiskies is supporting the 11th Annual Whiskies of the World Expo & Artisanal Spirits Festival which will be held in San Francisco on the 27th March 2010. This festival is a celebration of whiskies from near and far as well as other artisanal distilled spirits. There are whiskies on show from the following countries - US, Scotland, Ireland, Canada and Japan.
If you would like to read more about this wonderful whisky event and see just some of the samples of whiskies that will be available please click the following link -
Whiskies of the World Expo & Artisanal Spirits Festival
Planet Whiskies Suppporting Homecoming Scotland in 2009
Planet Whiskies was supporting Homecoming Scotland whisky month - May 2009. It was such as important event for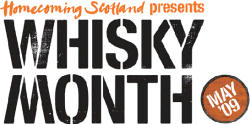 the whisky industry this year and the whole month was an outstanding success with lots of events and celebrations for Scotland's most famous drink. The amount of effort that has gone into 2009 to make Homecoming Scotland a success is a credit to the people behind it. Everything to do with Homecoming Scotland can only be good for the people of Scotland and this also brings the millions of Scottish people living abroad a greater knowledge of their distance homeland. It also brings in millions of pounds to the Scottish economy and of course help the whisky industry grow in size with the amount of advertising that come with Homecoming Scotland advertising campaign. So full marks have to be given to the Scottish Government and VisitScotland for all the work that has been done behind the scene to organise this action packed year. There is a full page on this site detailing the events that took place throughout the month of May. Click to read more

Christmas Offers 2009 on Planet Whiskies
This year on Planet Whiskies we have a link to all the exciting Christmas whisky offers available to you. Please just click on this link and this will take you to a page that explains the offers that are on offer and a buy now link if you would like to join a very merry Christmas. Some of the offers on show come is box sets and can be personized if you would like to give these gifts are corporate ones or just to someone specials. To find out more please click here .
Edenmill Christmas Food & Drink Festival - 28th November, 2009
Experience the Real Taste of Malt and the Real Taste of Food

10th November,2009 - Latest regarding the Edenmill Christmas Food and Drink Festival .
Saturday, 28 November 2009, 10.00 a.m. – 5 p.m
Edenmill Farm, Blanefield, Glasgow, G63 9AX
£2 for adults, free for children under 16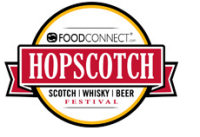 Foodconnect.com's Hopscotch Festival 2009
On this link is a reference the the Hopsscotch Festival. All in the information on this page has been supplied directly from the organizers of the event. This event was held in the US between the 16th and 22nd of November 2009 and was the 13th annual event.
Planet Whiskies home page content and support for The Whisky Show 2009.
Planet Whiskies is supporting The Whisky Show 2009. This event is happening on the 6th and 7th of November in the Guildhall in London. There are a number to top whisky exhibitors which will need know introduction to you including the likes of Diageo, Whyte and Mackay, Penderyn, Morrison Bowmore, The Edrington Group's and The Chivas Brothers just to name a few. There will also be live Scottish music being played on Saturday 7th November in The Whisky Lounge Hall by Roddy Hart. The Whisky Lounge is designed to help visitors relax and savour the experience – or join in the dancing if thay desire so. You can read more about the excellent whisky event by going to The Whisky Show 2009 on Planet Whiskies or by visiting the shows website. There you will find everything you need to know regarding this event and purchases tickets. www.thewhiskyshow.com
Laphroaig and Maker's Mark Masterclass- Live from Loretto, Kentucky!
Planet Whiskies is letting all whisky drinkers have their say. On the 26th September, 2009 there is a live chat on this website direct from the Maker's Mark distillery in Kentucky. There will be top whisky experts and Master Distillers there to any an question you have with whisky. You can also post your questions today on this site and come back to see your answer when the live chat starts. This will be a great way to find out all you want to know about your favour drink. To read more about this excellent live event go to the link Interactive Question live from Kentucky.